The harassment of Dale Bryant is more proof of why police are often the wrong people to call for help
The wrong people for the job.  
That's what the Taylor police proved to be when Dale Bryant, in April 2021, phoned 911 in desperate need of help. It is also why we have just filed a lawsuit on behalf of Mr. Bryant, a Black man with physical disabilities who had his constitutional rights violated, his beloved pet seized, and criminal charges filed against him when all he wanted was a little assistance for a puppy in distress. 
It is also a clear example of why policing --not just in Taylor but everywhere -- needs to be restructured in ways that allow officers to focus on serious offenses and not performing tasks they are untrained and ill-suited for -- including responding to calls from people with disabilities, such as Mr. Bryant, who may require different responses to requests for assistance. 
Watch Video Feature on YouTube: 
In fact, the Taylor PD maintains a policy that warns officers to be suspicious of people who have disabilities, cautioning officers that "persons with disabilities often rely on their disability to attempt to manipulate and control their environment." The same policies warn that mobility-impaired suspects "may be handicapped, but they are not stupid, and expect you to empathize with their overt condition." 
Mr. Bryant certainly could have benefited from even a little empathy. What he got was the opposite.  
Shot by an intruder in his apartment more than 40 years ago, Mr. Bryant had to have both legs amputated because of the wounds he suffered, requiring him to use a wheelchair that allows him to lie face down while pushing himself around his home. Also partially blind and unable to use one arm, Mr. Bryant had recently adopted a purebred German Shepard puppy, which he named King. Mr. Bryant obtained King to provide companionship, but also hoped he would eventually become a service dog.  

The problem began when a metal lead line King had pulled into his crate got wrapped around one of his hind legs. When King began whimpering, Mr. Bryant quickly tried to set things right, but couldn't. Then he phoned his sister, Kim, to come help. She agreed to head right over, but was at least 20 minutes away. As the minutes passed and King's leg became more entangled, a distraught Mr. Bryant grew increasingly concerned that the puppy might harm itself. 
With nowhere else to turn, and his distress increasing, Mr. Bryant called 911 and pleaded for help. A patrol car with two officers was sent to the house. 
That's when things turned ugly, as detailed in a civil suit the ACLU of Michigan just filed against the City of Taylor, its Police Department and others on behalf of Mr. Bryant. 
Taylor PD's History of Escalation

 
Instead of de-escalating any tension, they sent it skyrocketing by almost immediately requesting that animal control come to the home to seize the dog, telling Mr. Bryant that he was unfit to be a pet owner, and that they were going to have King permanently taken from him. Mr. Bryant became even more upset, and started arguing with the two officers. 
As detailed in a formal complaint the ACLU of Michigan filed with the U.S. Department of Justice last year, Taylor police officers have a disturbing history of mistreating and abusing people – especially Black men -- who question their actions and don't respond to their commands quickly enough. 
Mark Fancher, the ACLU of Michigan's Racial Justice Project staff attorney, summed up the problem this way when the Department of Justice complaint was filed:
"A new culture and a new vision of public safety are needed for the Taylor Police Department. For years, brutality and excessive force have been embedded in the Taylor Police Department's culture, and too many of the officers have behaved as if they are an occupying army in a war zone. No one should have to live in fear of the very people who are supposed to protect and serve them. That's why we call on the Department of Justice to investigate and do what it can to eliminate violence, escalation of tensions, and racially biased policing." 
A federal investigation is necessary to spur fundamental changes concerning the police department's culture and personnel, as well as the adoption of much-needed policing reforms -- including how disabled people in distress are responded to. 
Bad Policy, Inadequate Training

 
The harmful impact of the Taylor PD's written policies warning officers to be suspicious of disabled people because they may be out to "manipulate" and "control" them, combined with a lack of training that would help its officers provide a more humane response when interacting with people from that community, are clearly evident in the way Mr. Bryant was mistreated.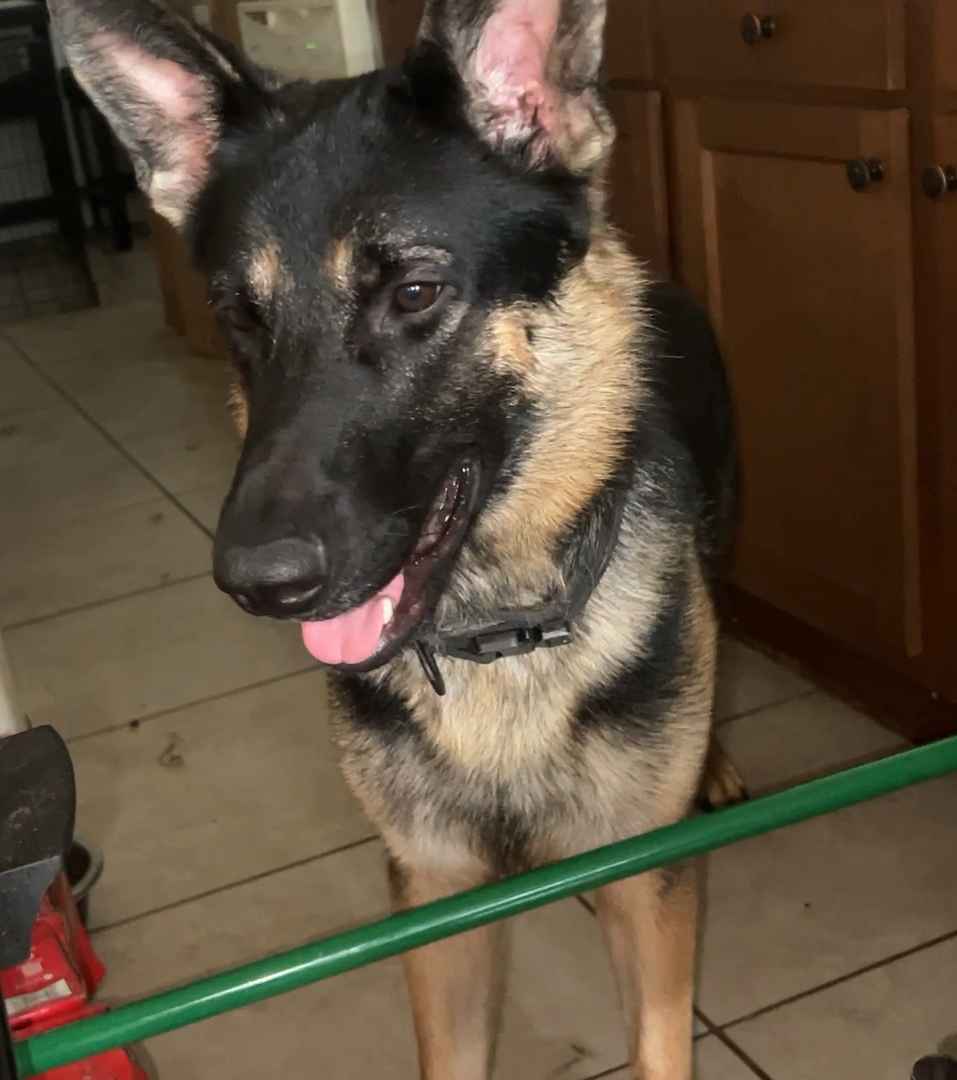 Mr. Bryant had to endure the anguish of having the pet he'd established deep emotional bonds with forcibly taken away with no justification.

King was separated from Mr. Bryant for four months, with the city saddling him with daily fees for keeping his pet at the municipal animal shelter. Had Mr. Bryant's criminal defense attorney not been successful in getting the daily fees waived, Mr. Bryant would have had to pay approximately $2,000 before he was able to get King back.
Bizarrely, although King was taken under the pretext that Mr. Bryant was unfit to be a pet owner, the same people who illegally took his dog argued that he could simply get another dog as a replacement. 
If Mr. Bryant were truly incapable of being a pet owner, a replacement would never have been suggested. That fact, unfortunately, didn't stop authorities from filing animal cruelty charges against Mr. Bryant – charges that could have landed him in jail if they resulted in a conviction. 
Fortunately, with the help of a private attorney, all charges were dropped, all fines and fees waived, and King returned home, suffering from severe malnutrition because of the inadequate care provided by the very people who claimed only to be concerned about the animal's welfare. 
It didn't have to come to this. 
A Better Way Forward

 
Like all cities, Taylor can consider the types of emergencies police are routinely asked to address. The composition of the ranks of emergency personnel should reflect those actual needs. If there are significant calls involving drug emergencies, a drug counselor should be on staff. If neighbor squabbles are frequent, the city needs a community mediator. If mental health emergencies are common, a mental health professional should be on call.  
And if there are frequent emergencies involving pets, an expert who can demonstrate patience, skill and compassion should be dispatched rather than a couple of guys who may be highly proficient at shooting, cuffing and arresting people, but who know nothing about the unique challenges of a pet owner and those owners who may have disabilities.  
It's not a matter of defunding police. It's a matter of being smart about how to best use the city's emergency response budget. Matching expert skill sets with actual emergencies just makes good sense. 
That is why, in cities across America, there is a growing trend to divert some 911 calls to mental health or social workers – professionals who are better trained in handling individuals experiencing a crisis. 
It is a sensible approach that's working elsewhere.
A study recently published in the journal Science Advances, for example, showed that the community response tactic in a six-month pilot program in Denver "led to a 34 percent decline in reports of less serious crimes targeted by the program and prevented almost 1,400 criminal offenses. For the budget-conscious, the results also suggest that the conventional approach of police-first response in these incidents costs four times as much as a community response approach." 
As the nonprofit Vera Institute for Justice has pointed out: "A growing number of cities—including New York; Portland, Oregon; and St. Petersburg, Florida—are demonstrating that … civilian responders can safely and effectively respond to people in crisis. Since the vast majority of 911 calls do not involve crimes or violence, these pilots and programs are an important start. But this should only be the beginning of broad and bold efforts to better align system responses with unmet needs and reduce reliance on police." 
It is a message officials in Taylor need to heed. It is our hope that the lawsuit we just filed on Mr. Bryant's behalf will help them see the light and find a way to stop sending the wrong people to do jobs they shouldn't be handling.