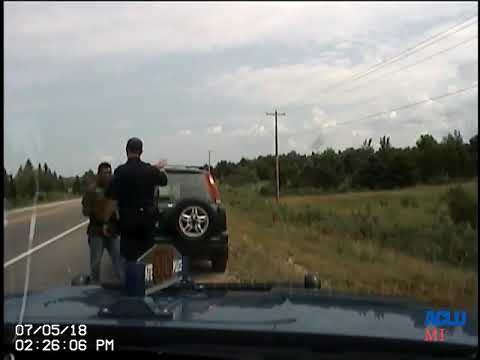 %3Ciframe%20width%3D%22560%22%20height%3D%22315%22%20src%3D%22https%3A%2F%2Fwww.youtube.com%2Fembed%2FaLeywadMZLM%3Fautoplay%3D1%26version%3D3%26playsinline%3D1%22%20title%3D%22YouTube%20video%20player%22%20frameborder%3D%220%22%20allow%3D%22accelerometer%3B%20autoplay%3B%20clipboard-write%3B%20encrypted-media%3B%20gyroscope%3B%20picture-in-picture%22%20allowfullscreen%3D%22%22%3E%3C%2Fiframe%3E
The groundbreaking report, The Border's Long Shadow: How Border Patrol Uses Racial Profiling and Local and State Police to Instill Fear in Michigan's Immigrant Communities, exposes how Border Patrol, an agency within U.S. Customs and Border Protection (CBP), uses racial profiling to target immigrants from Latin America and other people of color throughout Michigan. The report also reveals how Border Patrol colludes with state and local police agencies to target, arrest, and deport immigrants, many of whom are longtime Michigan residents.  
Border Patrol has long claimed broad authority to operate far from the border and across the entire state of Michigan based on CBP's expansive interpretation of its jurisdiction, which it defines as anywhere within 100 miles of an international waterway, commonly referred to as the "100-mile zone." The report is the first-ever investigation of Border Patrol's Michigan operations, and is based on thousands of CBP documents, spanning nine years, including records of over 13,000 stops detailing which police agency initiated the stop, location of the stop, and the skin tone of the person apprehended. 
The report includes a summary of key findings, our recommendations to rein in Border Patrol, followed by a discussion of Border Patrol's history, an explanation of the methodology used, and a detailed analysis of the data.