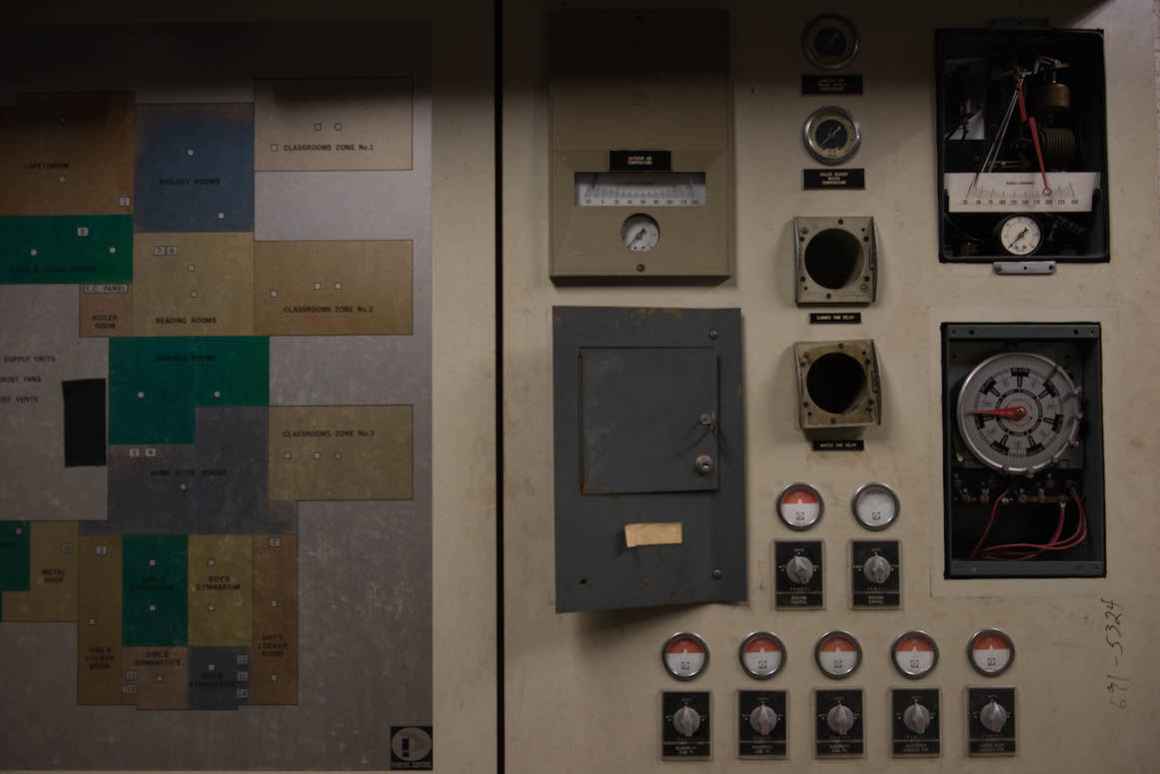 Zoned rooms and antiquated ventilation makes installing a school-wide air conditioning system more difficult than in a newer building. Some internal rooms have portable air conditioners, but these setups often malfunction.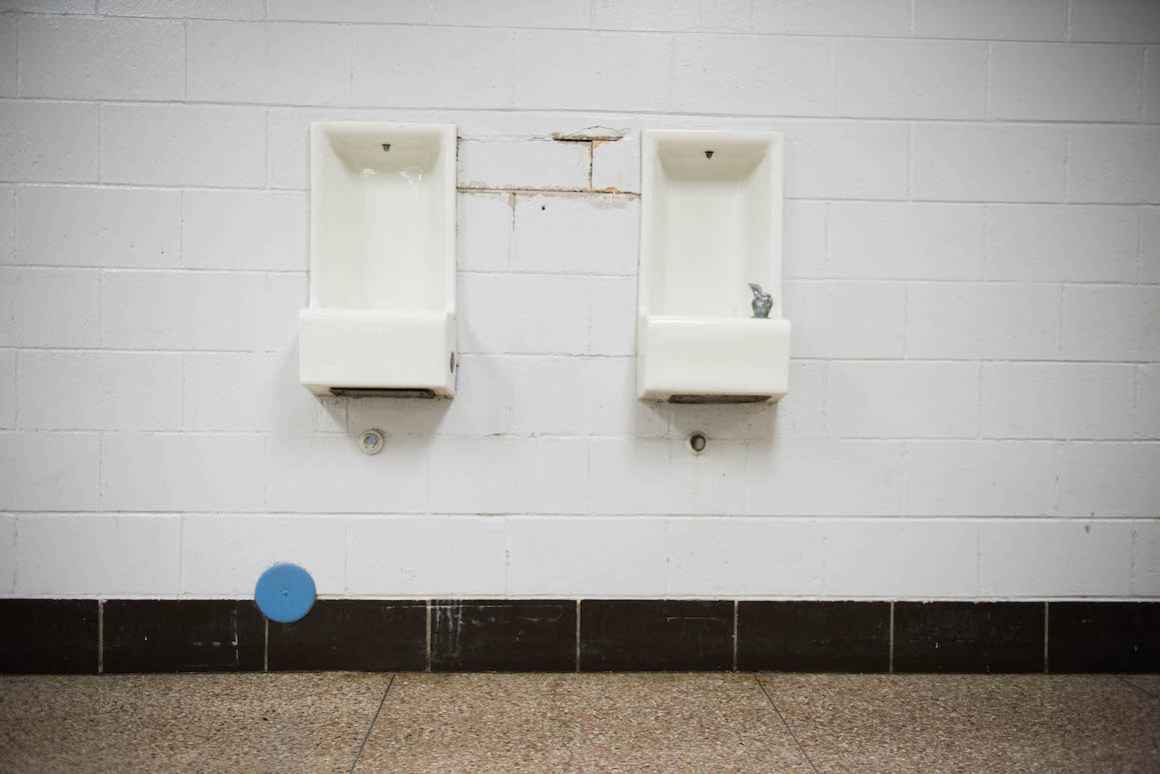 A school of nearly 400 students (600 at one time), has only 5 drinking fountains--one of which is broken. When the weather heats up, this can cause long lines, and detract from class time.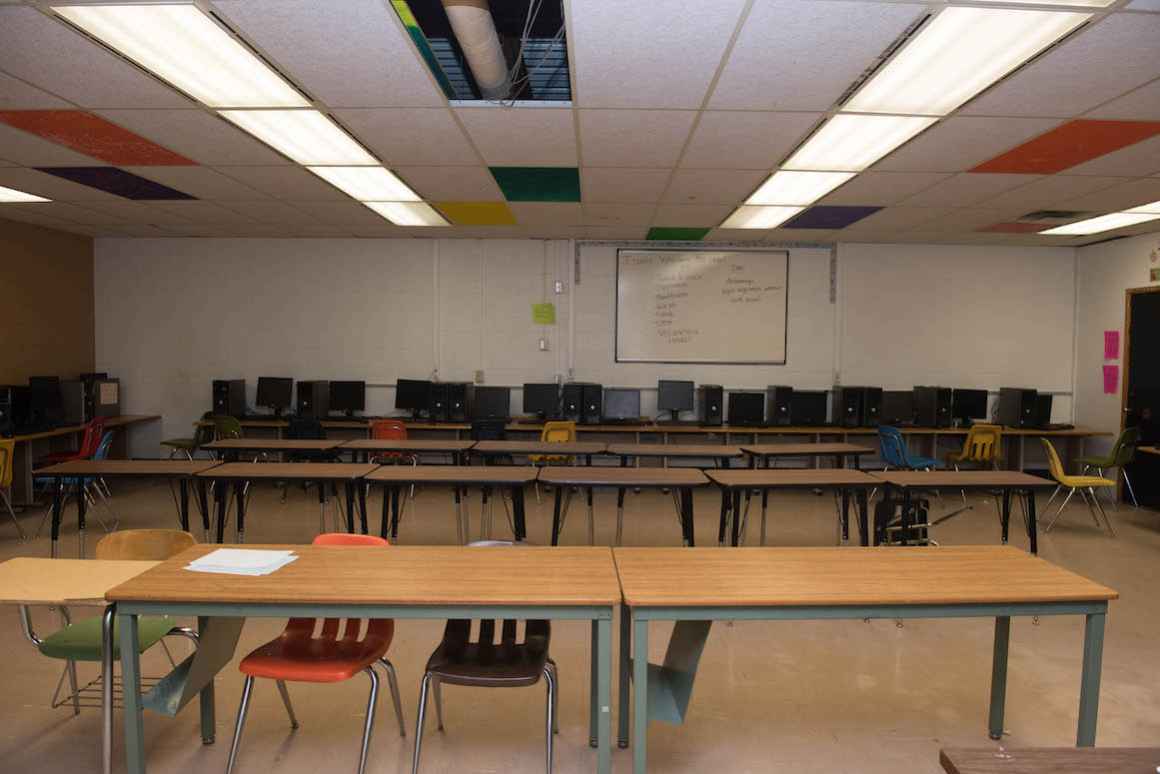 One of the school's computer labs--a large room with no windows, the problem is not the shortage of computers purchased with federal grant money. The issue is a hot climate. "We're trying to push our kids to be these 21st century learners, says principal Diana Castle. "Computer labs generate a ton of heat. You put 30 warm bodies in a comp. lab.. with that heat, it's horrible. We have huge fans that some days, kids will just stand there with their arms up, trying to blow their armpits up, hair blowing around."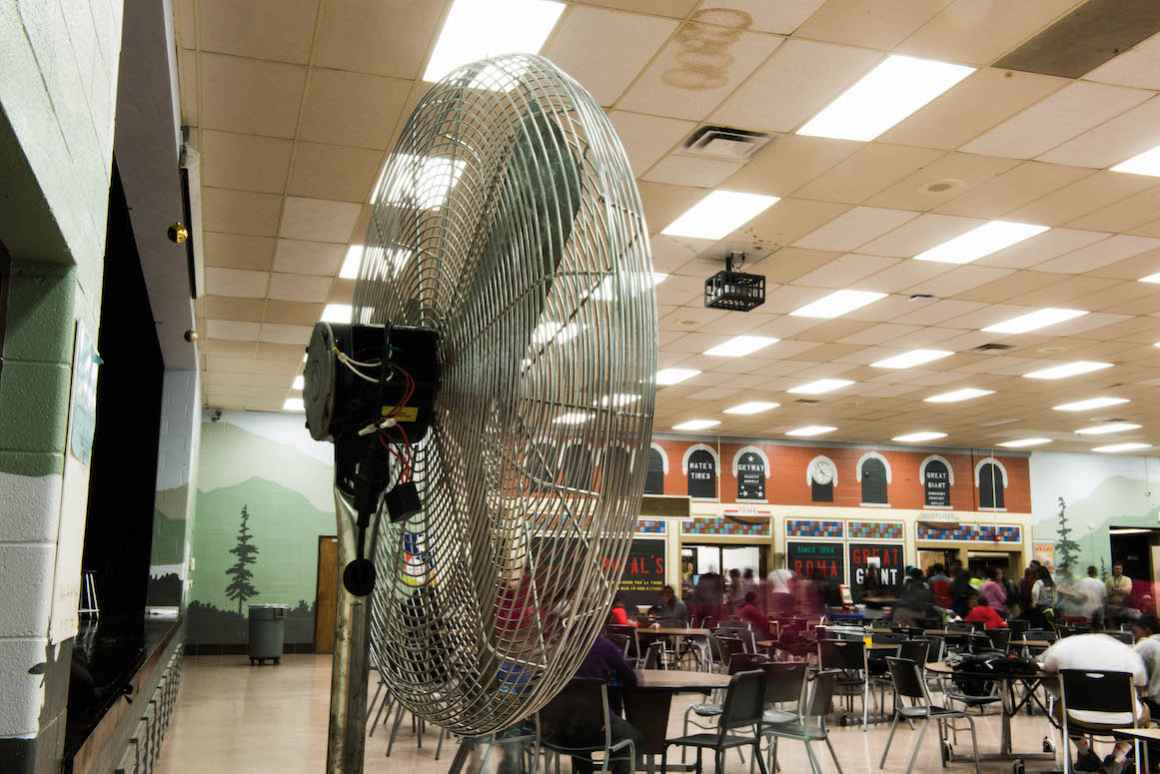 At Beecher High School, the lack of air conditioning requires staff to use large fans. With only a few fans, purchased from the school's general fund, staff must move these fans around, depending on where students are in any given moment. A student in the lunch room comments, "Its just hot and muggy. It's tiring. It's uncomfortable. You're just hot and wanna get out."
Photos by Kate Levy