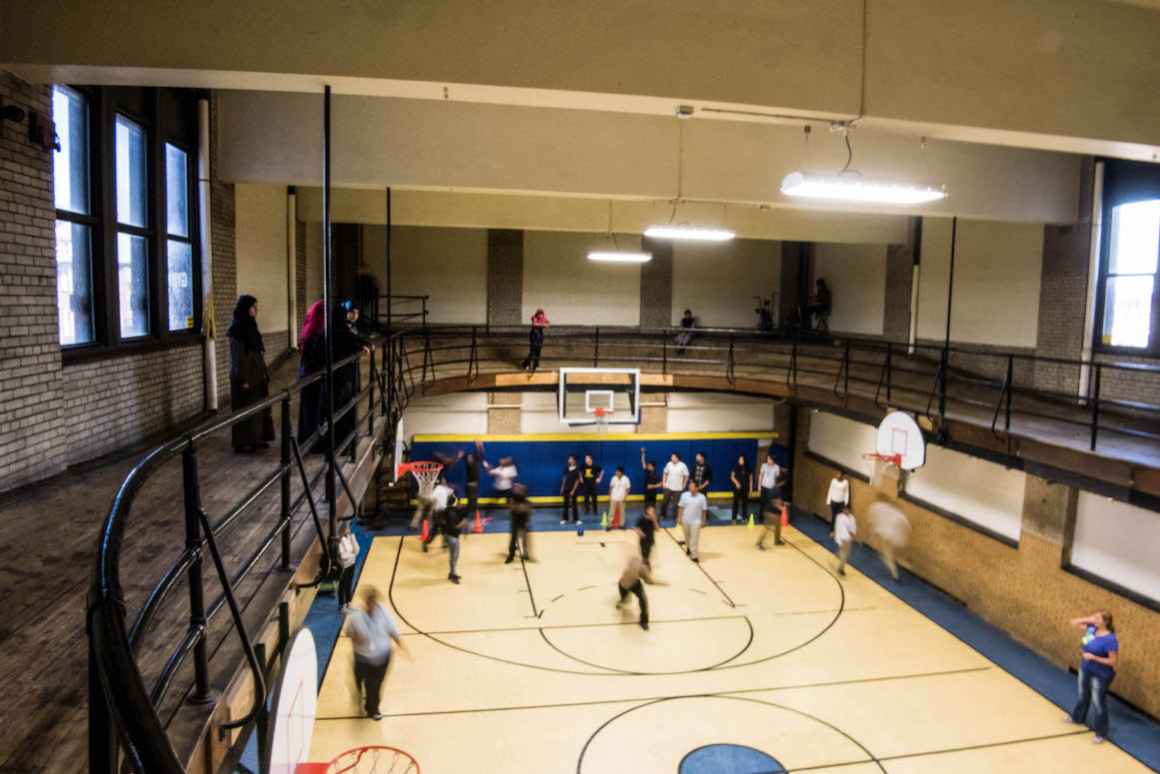 Elementary and middle-school students at the Hamtramck school building shared by the Dickinson West and Koscuizko schools play inside a small, aging gymnasium that was constructed in 1919.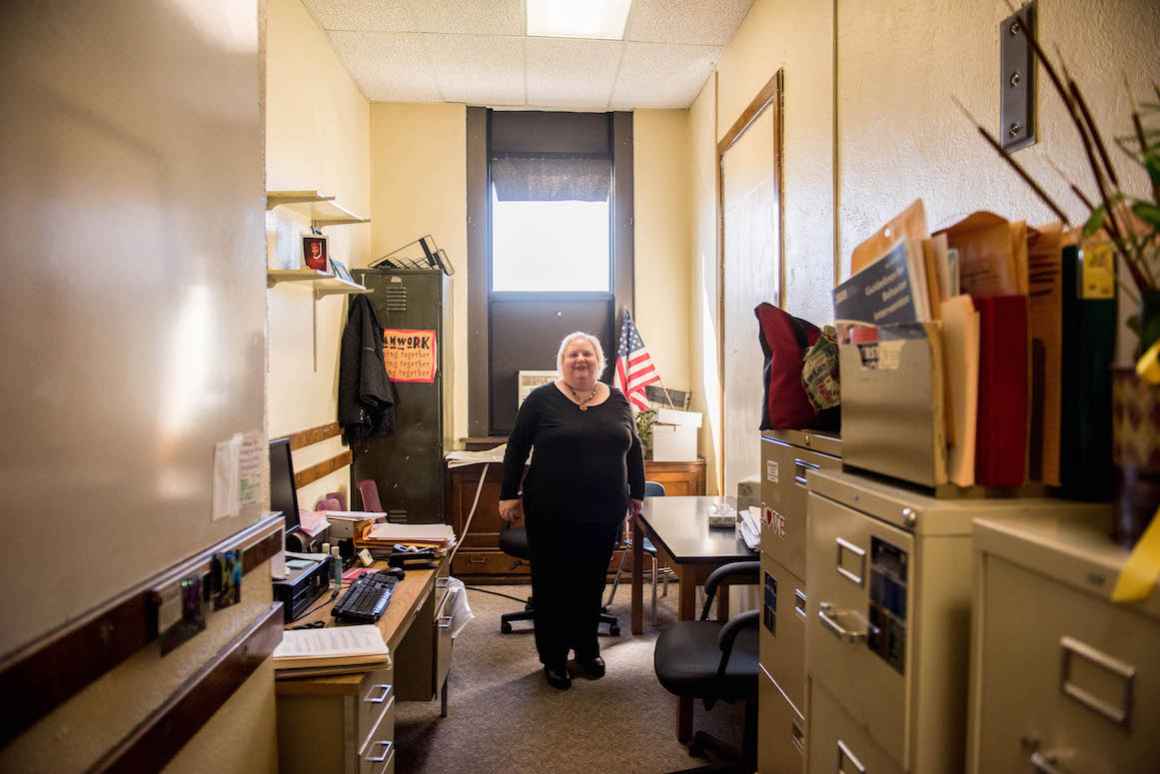 Janice Gandelman makes due with her office, a converted coat closet, at Dickinson West Elementary.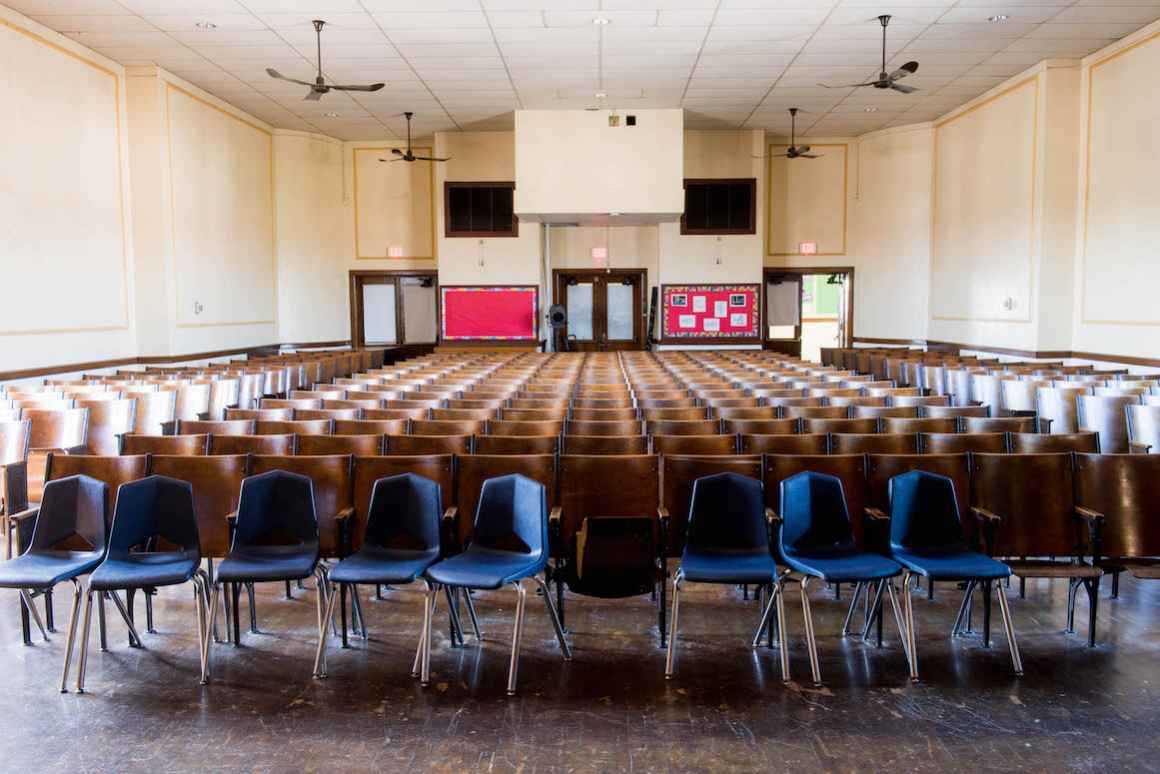 Teachers and administration at Kosciuszko Middle School/Dickinson West Elementary take pride in the beauty of their building's auditorium, constructed in 1919. However, as the district lacks funding to make basic repairs, instead of refurbishing antique wooden chairs, they have been supplemented with plastic classroom seating.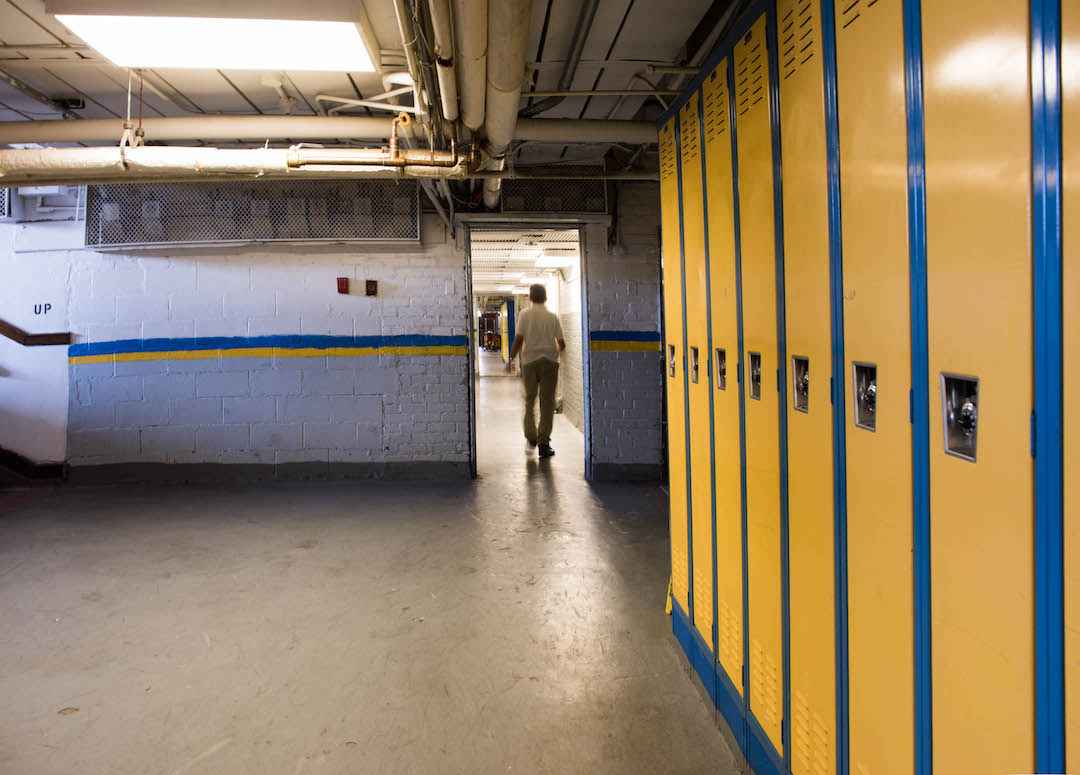 The hallway that connects Dickinson West Elementary School with Kosciuszko Middle School reveals the marks of decay characteristic of any under-maintained building without the proper funds to fix floor tiles and repaint surfaces. The newly-passed sinking fund will address some of these issues. Yet the sinking fund is tied to the capacities of the district's local tax base; with only $600,000 per year, the district will need to prioritize some repairs over most others.
Photography by Kate Levy