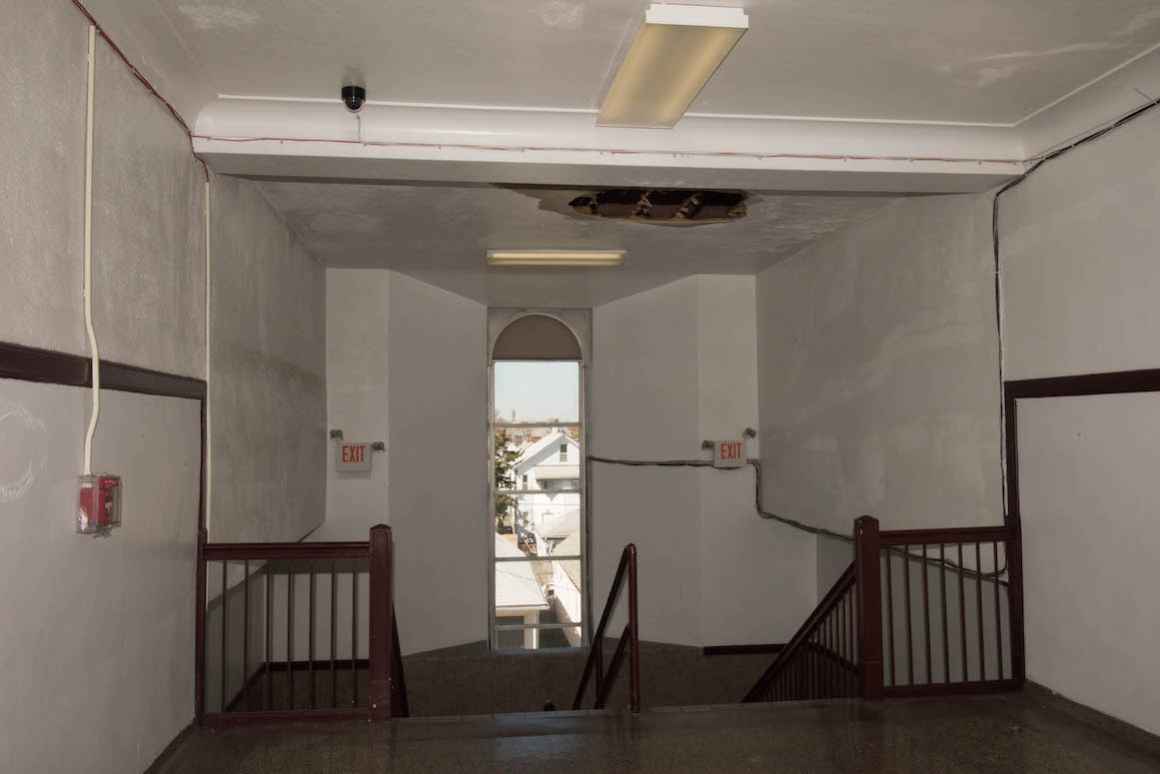 An old, leaking roof at Hamtramck High School slated to be replaced, but until it is, water damage above the ceiling causes damages inside the schools. A leak like this one, above the stairs, if not caught early enough, risks slip-and-fall injuries for students and staff.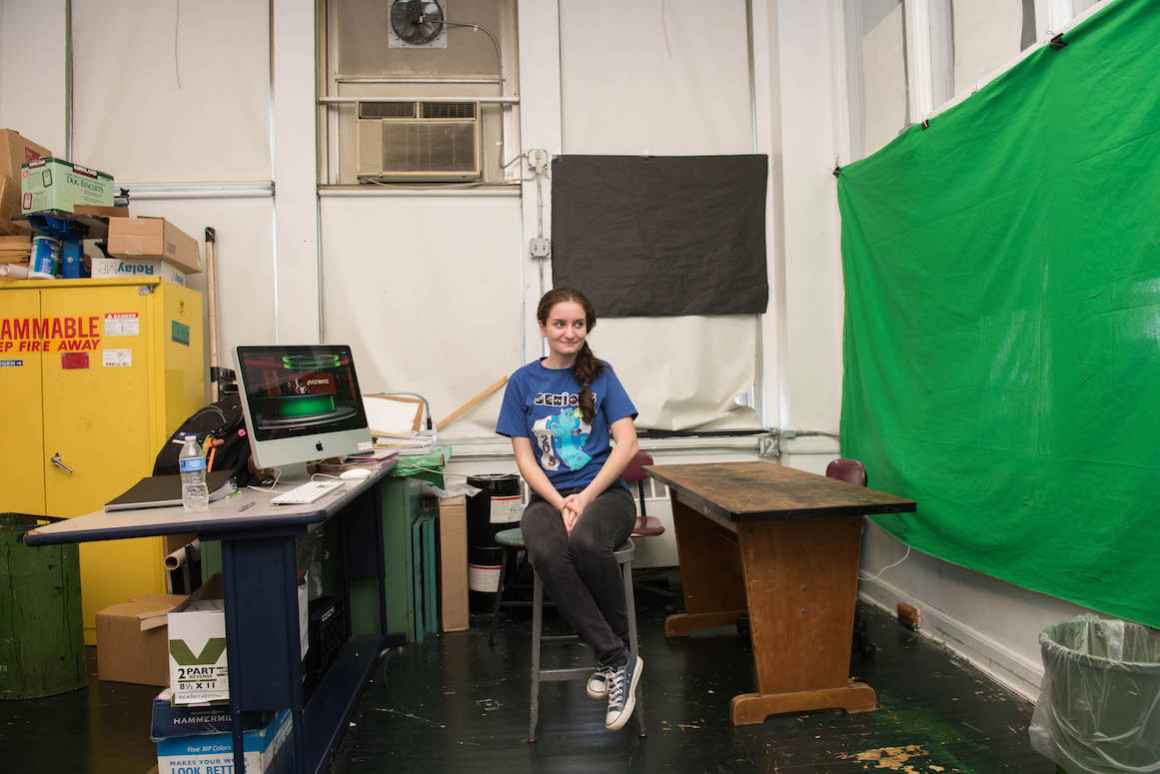 Elsa Nilay, a senior at Hamtramck High School, helps direct the school's daily news programming. According to Elsa, until last year, when students set up a makeshift green screen and editing software, "no one knew what our school offered." The students have since won numerous scholarships in the Society of American Engineers, and their school newspaper, The Cosmos Times has won three awards from the Michigan Interscholastic Press Association.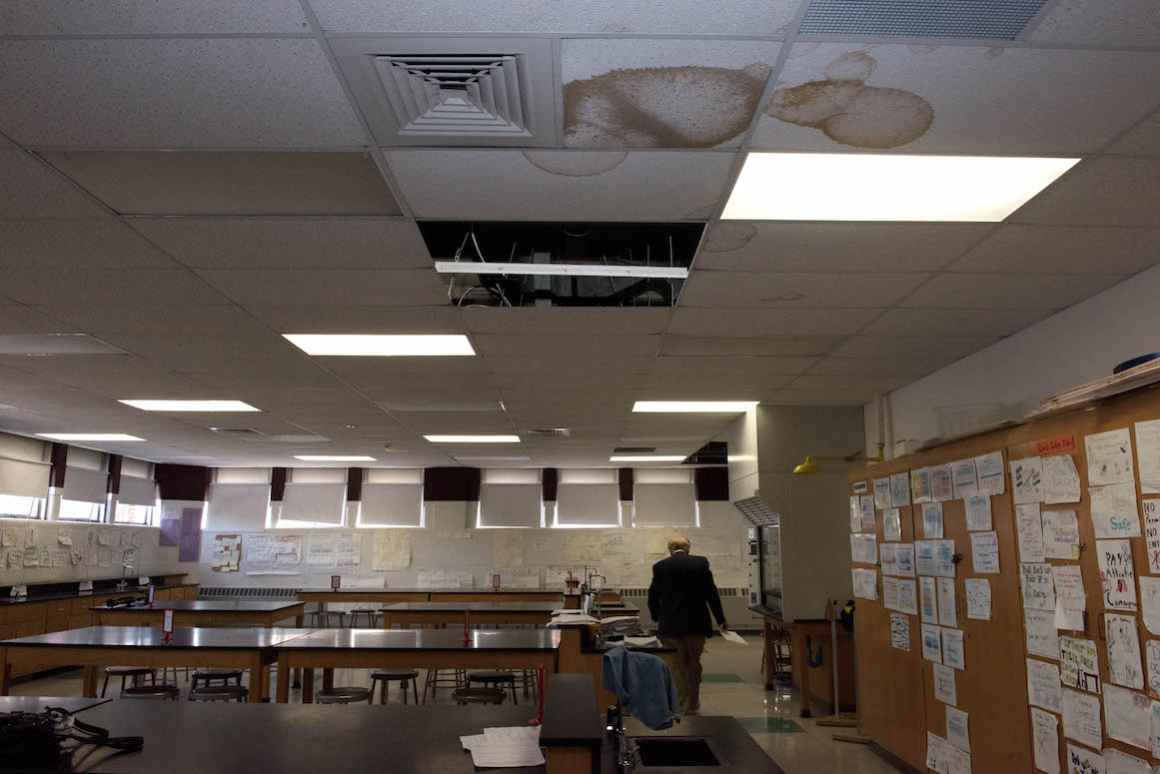 A science lab at Hamtramck High School is decorated proudly with student work, but marred by the scars of multiple roof leaks. These water leaks can severely damage lab equipment and student work, and reduces usable classroom space.
Photography by Kate Levy