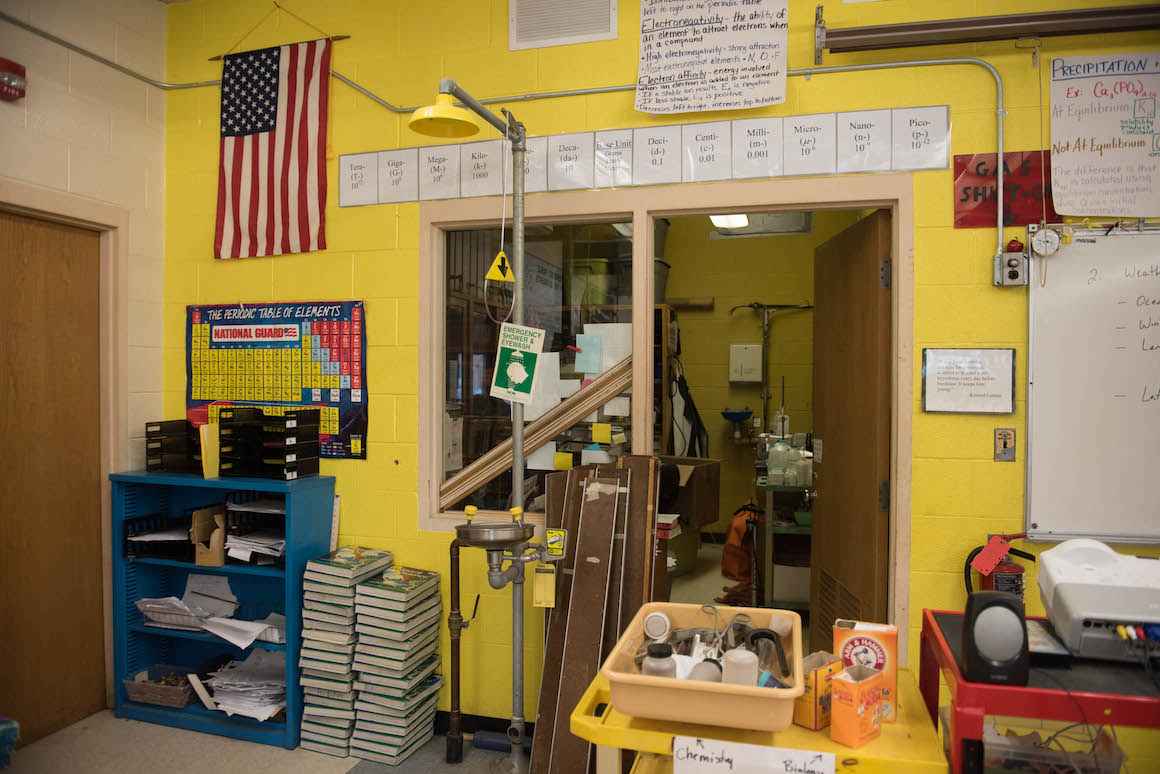 The chemistry lab at Rudyard Area Schools.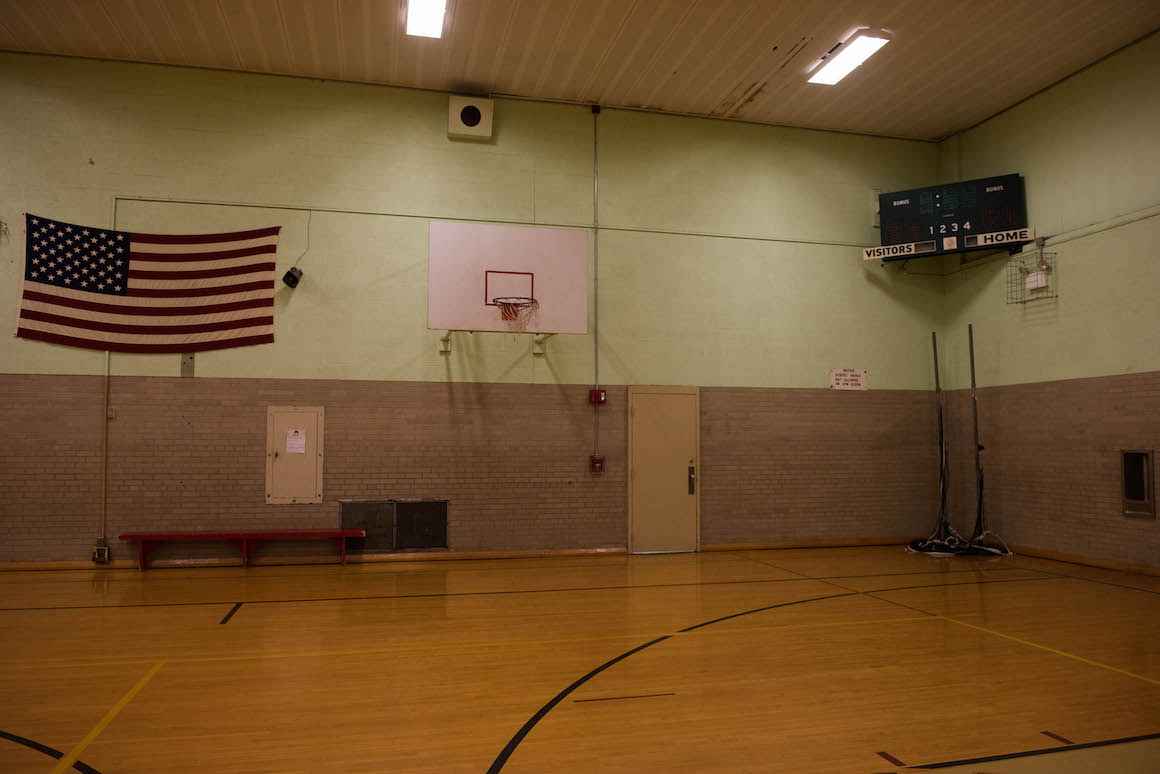 The gymnasium at Nelson Elementary, a PreK-5 school in Muskegon that was erected in 1929 and currently houses around 330 students.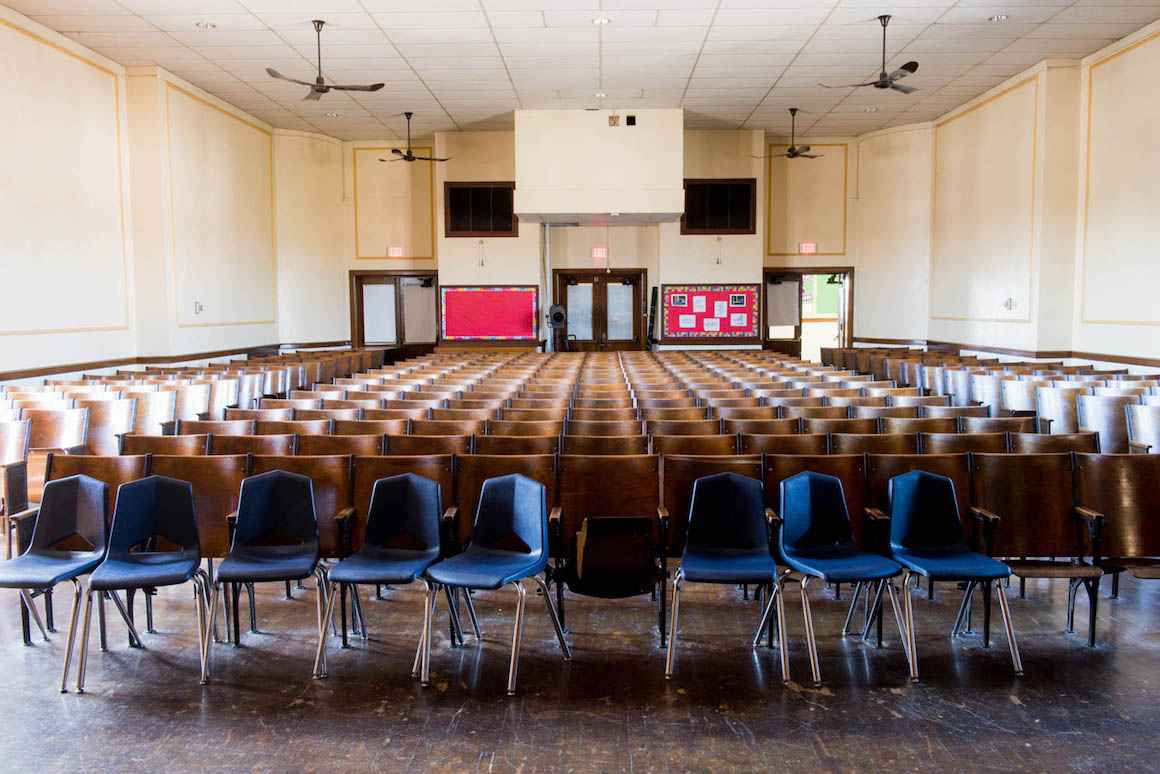 One of many outdated auditoriums in buildings throughout the Hamtramck public-school district.

Side-by-side photos offer stark contrasts between the auditoriums at Hamtramck (left) and Birmingham Groves high schools.
Photography by Kate Levy