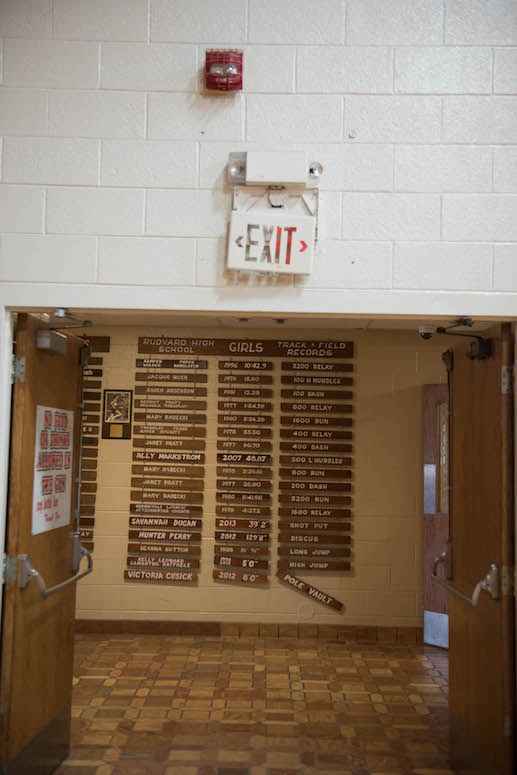 A modest sports "Wall of Fame" decorates the hallway at the lone schoolhouse in Rudyard.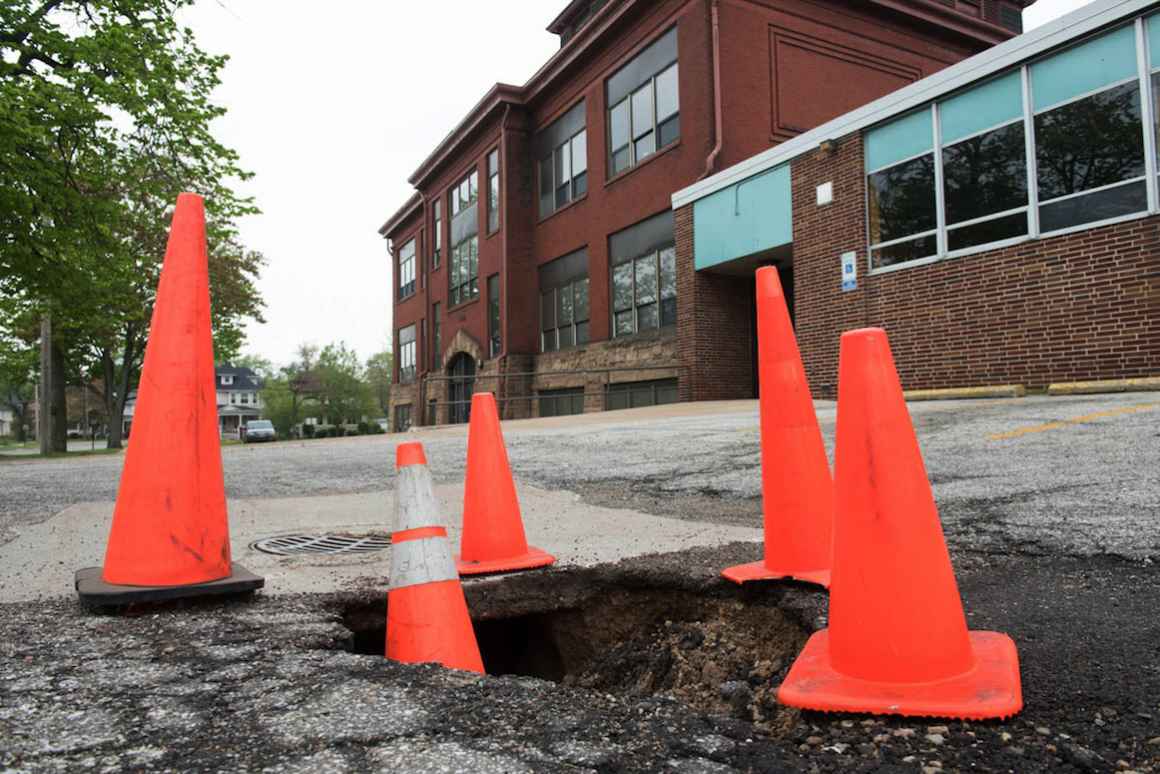 Gaping sinkholes such as this one outside the J Building of Muskegon High constitute the sort of overlooked capital repairs that many tax-poor districts cannot afford to make.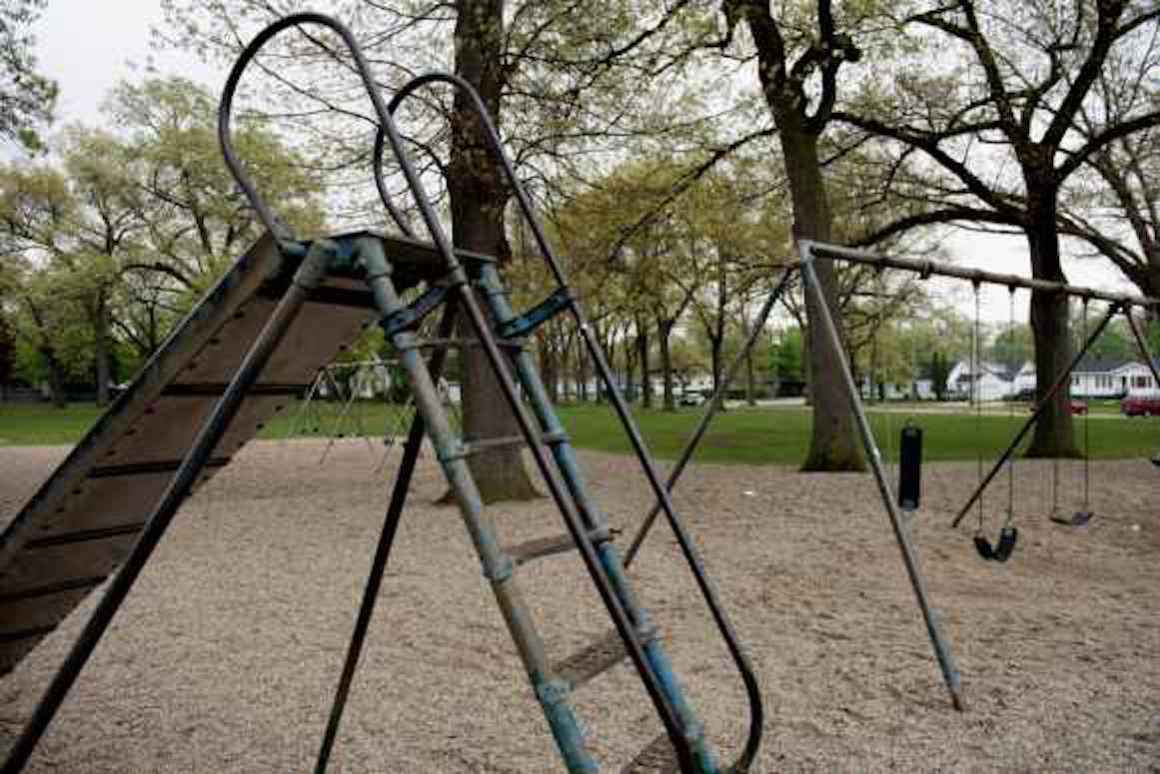 Muskegon Public Schools has outdated playground equipment and crumbling athletic fields.

An intricate Birmingham Public Schools ropes course, located at Birmingham Seaholm High, stands in stark contrast to the worn playscapes available to Muskegon schoolchildren.
Photography by Kate Levy