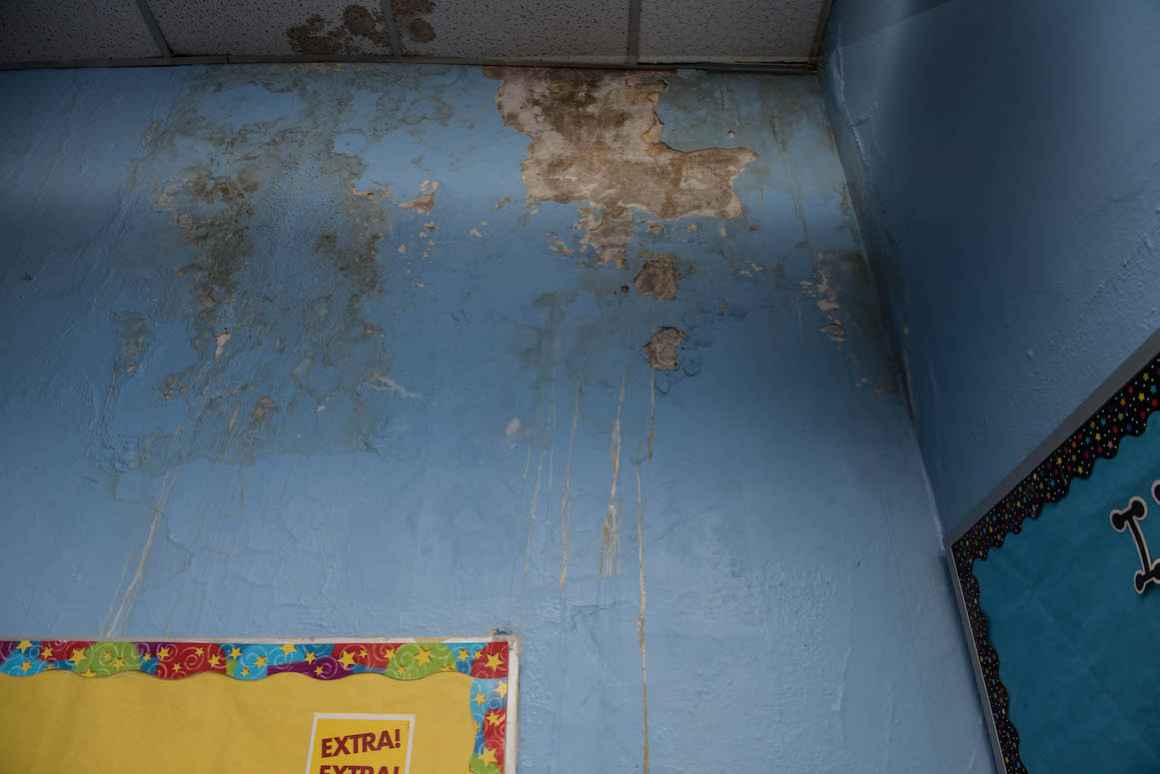 Hamtramck teacher Rhonda Leschner calls the water-damaged wall in her classroom her "Jackson Pollack," after the abstract painter, because of how the color has faded in various spots.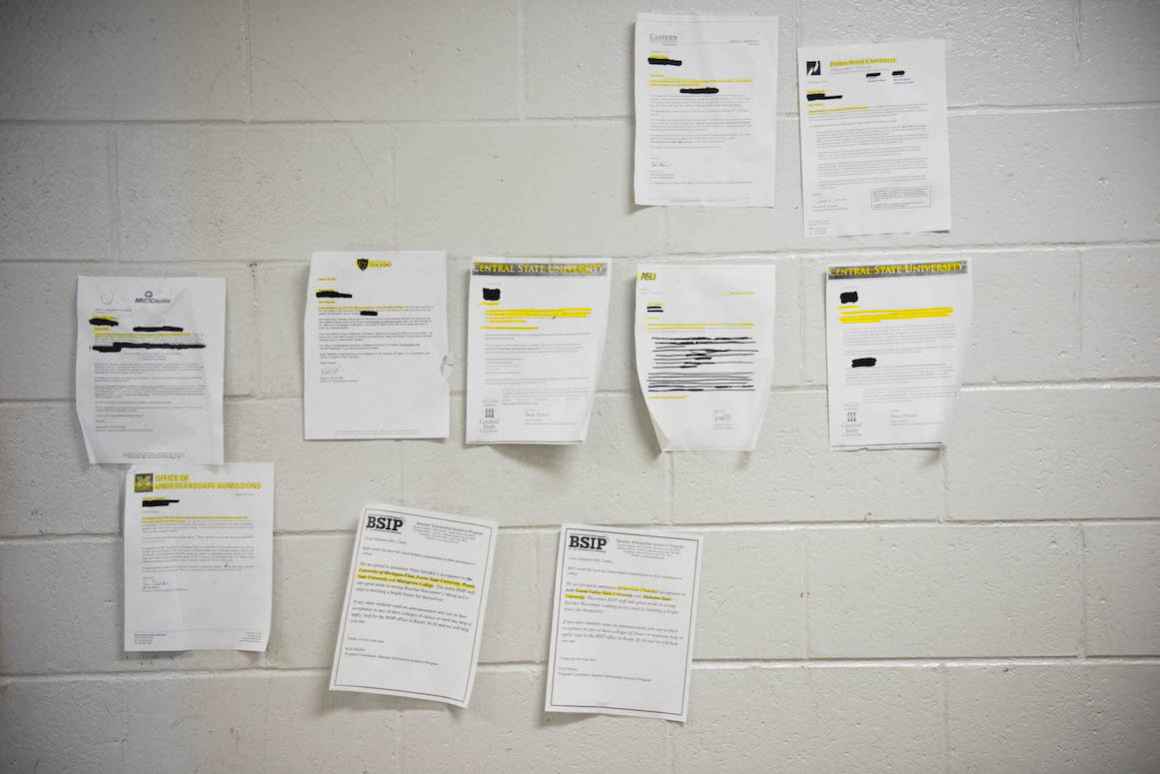 Because bulletin board space at Beecher High School is precious, students' college acceptance letters adorn the school's cinder-block walls.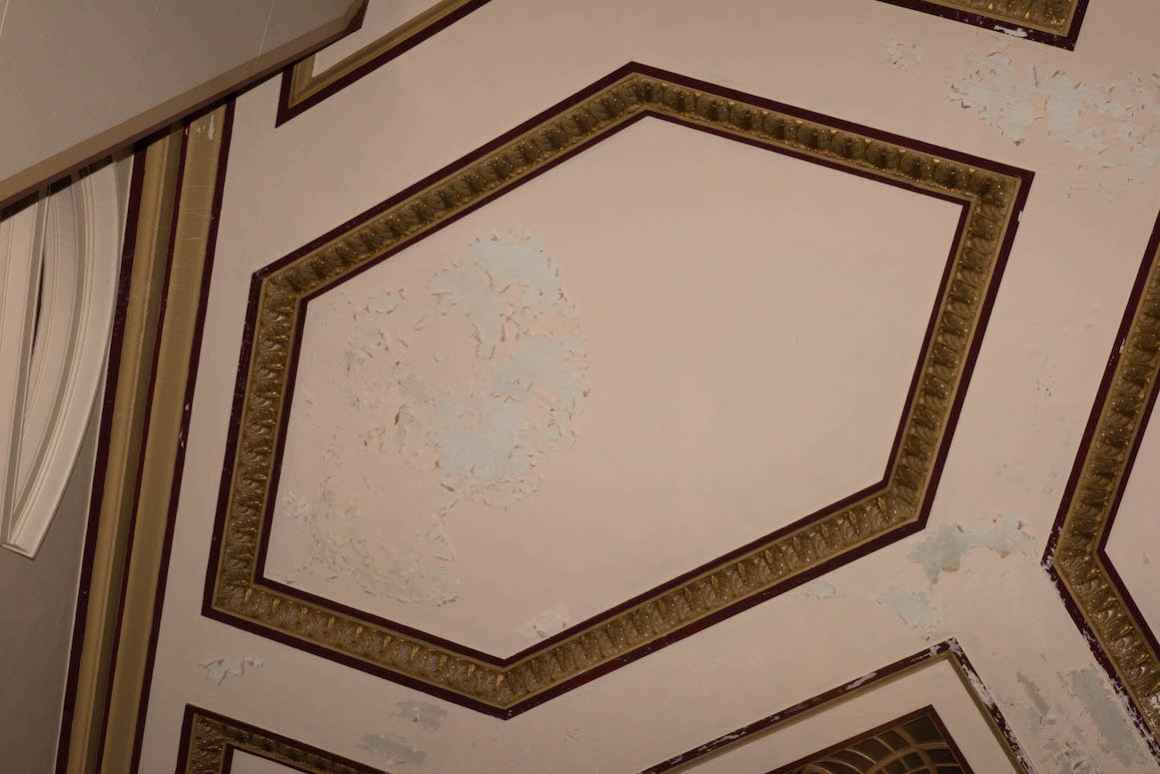 Plaster peels and flakes off of the walls of the 1960s-era auditorium at Muskegon High School. Plaster has not been replaced since the wing of the school was constructed.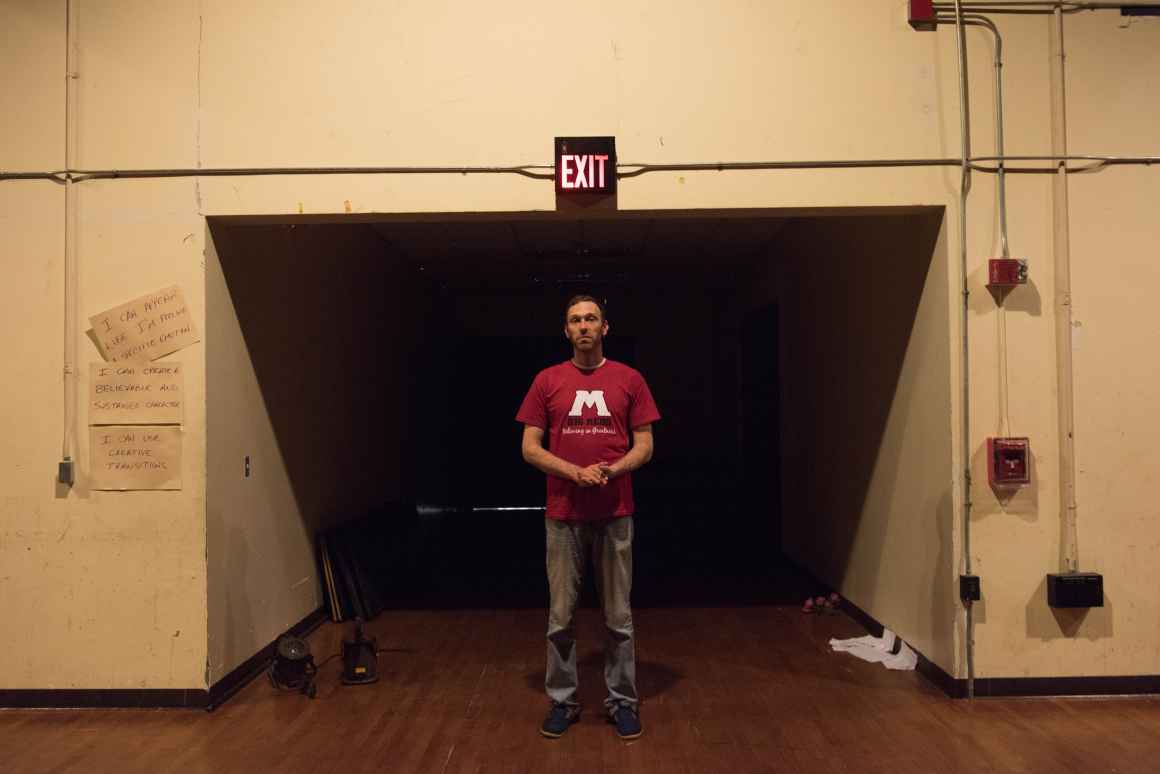 Kirk Carlson, graduate of Muskegon High School and now the school's theater teacher and stage manager, stands at the entrance to the outdated auditorium--which desperately needs new lighting but is burdened by an antiquated system that cannot accommodate cost-efficient LED bulbs.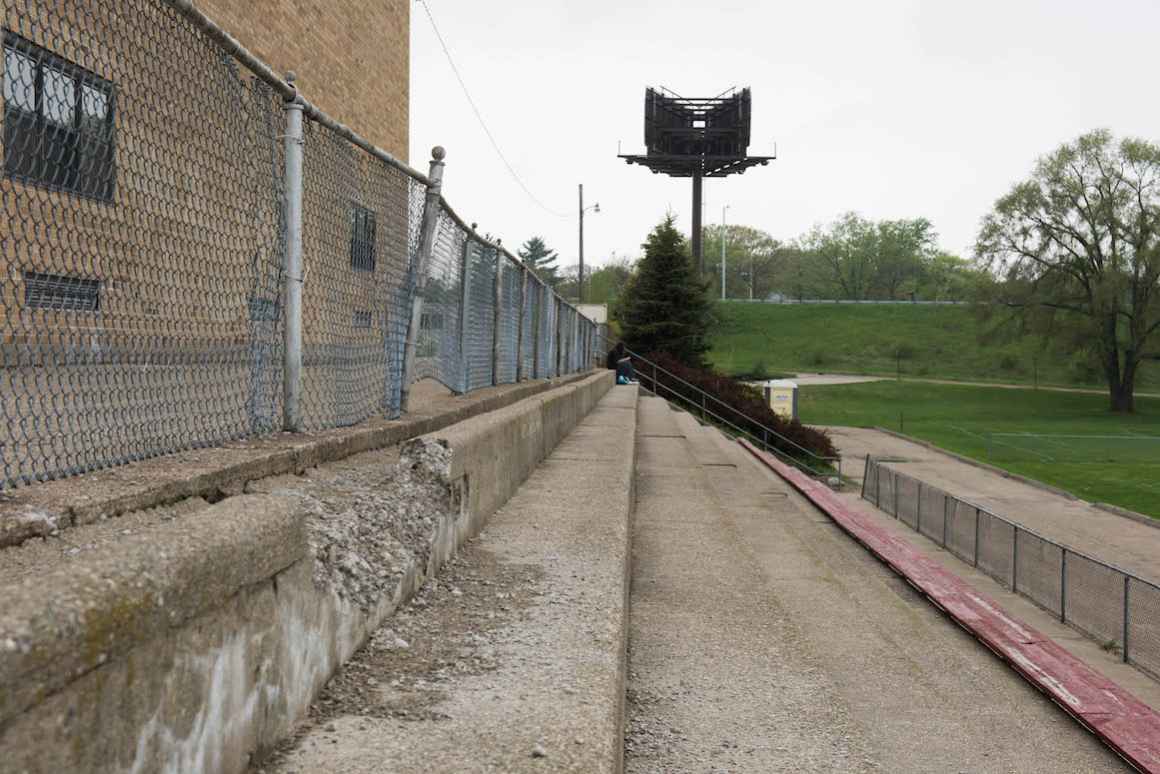 Bleachers crumble at the field around Nelson Elementary School in Muskegon.
Photography by Kate Levy