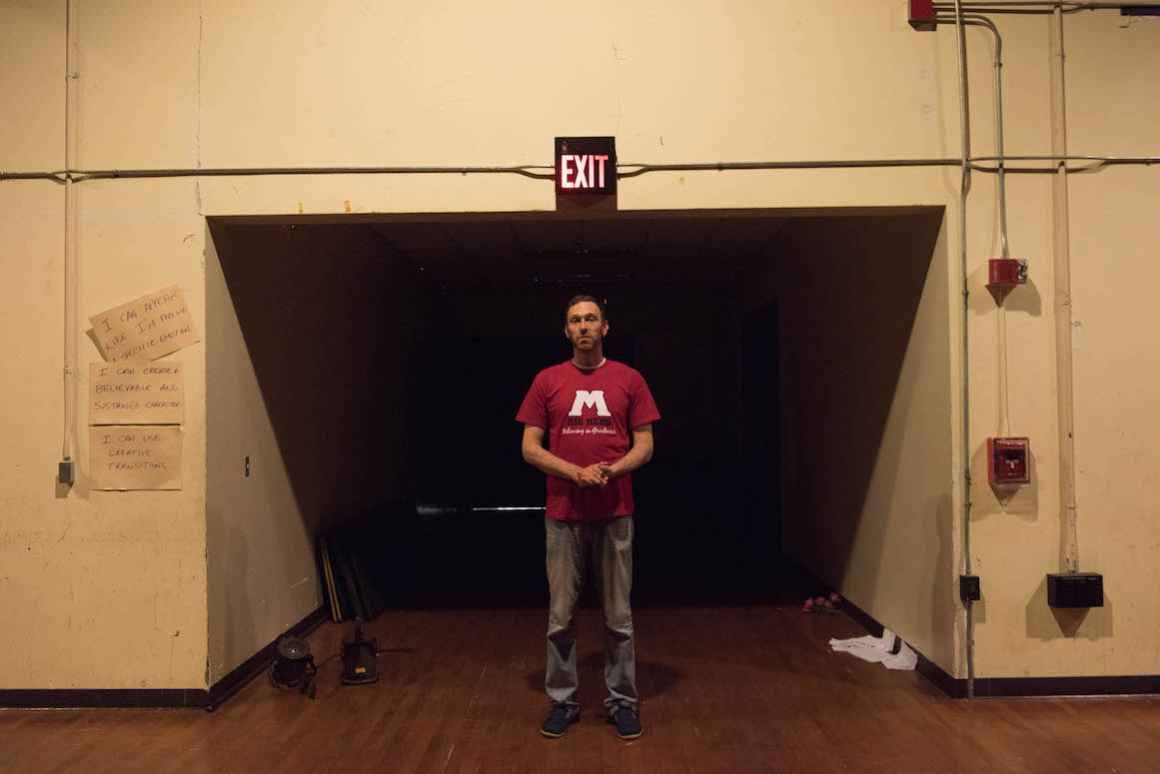 Kirk Carlson, graduate of Muskegon High School and the school's current theater teacher and stage manager, stands in front of the school aging auditorium. Although Muskegon's auditorium desperately needs new lights, the school cannot afford to upgrade its lighting system to accommodate cost-efficient LED bulbs.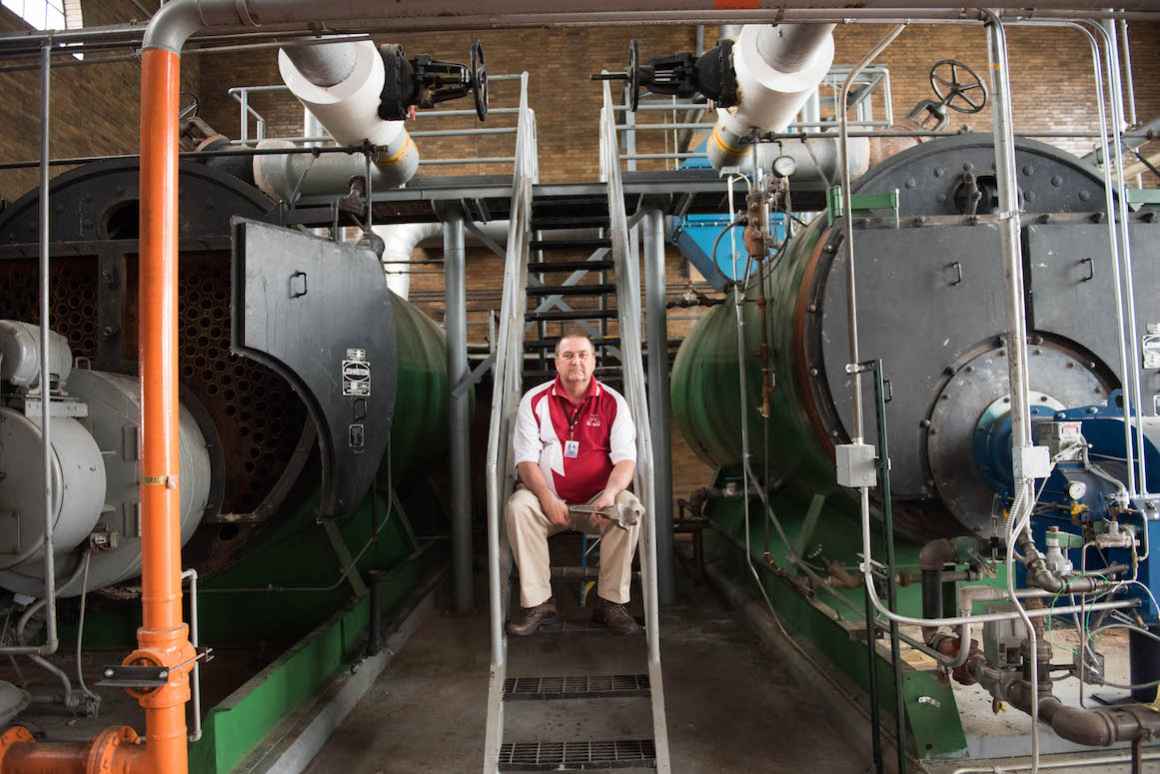 Buildings and Maintenance Director, Sam Witheiss in the schools old, but operational boiler room. The boilers are housed in a separate building, located at one end of the campus. The steam heat must be pushed through underground pipes all winter long. This takes extra time to warm up the buildings. Heating individual buildings costs more, energy costs soar because the steam must be pushed over a longer distance to reach the buildings (compared to buildings where boiler rooms are located inside of the building), and, as is evident in the auditorium, it takes longer to stop the flow of steam once the boilers are turned off.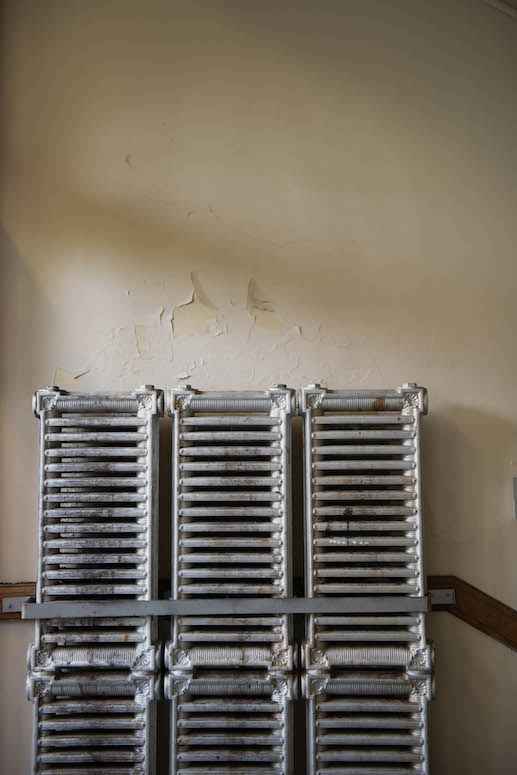 Steam radiators and peeling plaster are a common sight at Muskegon City School District.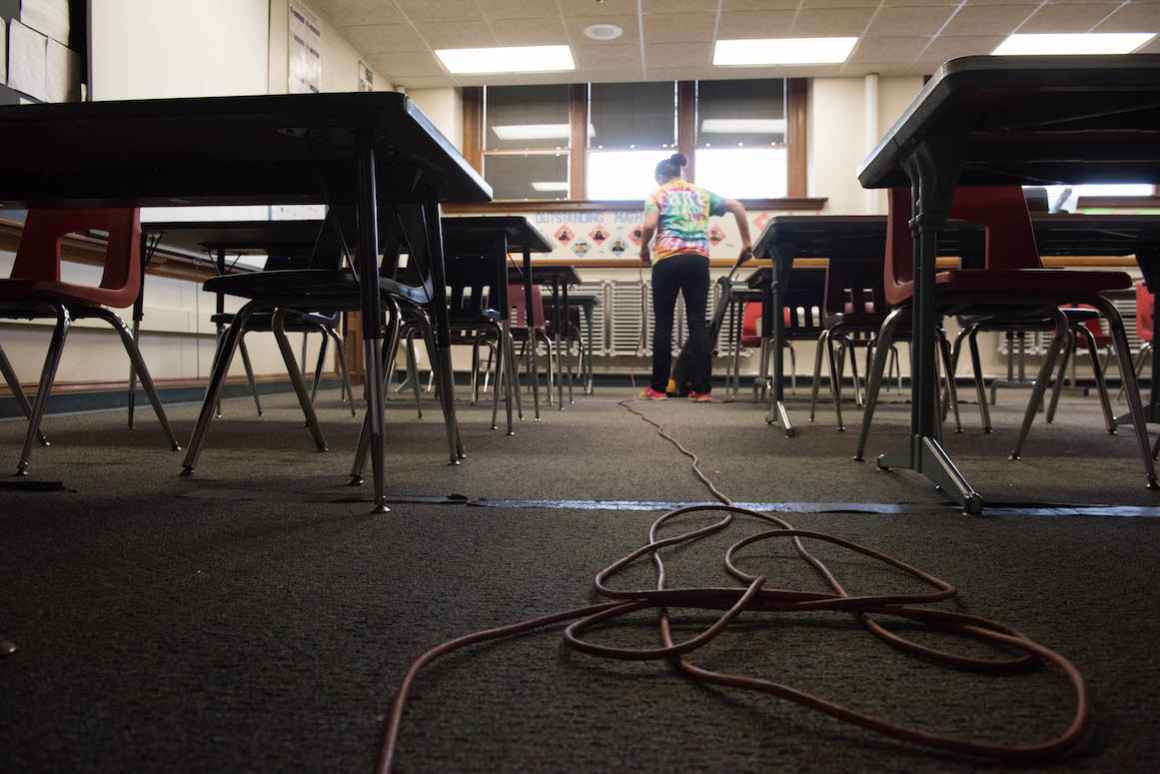 Floor issue plague every school in the Muskegon District. At Nelson Elementary, built in 1929, in many of the classrooms, brightly colored tape holds down ratty carpet that was installed after the last bond issue, in 2009. While carpet quiets rooms, and can be less expensive than refinishing floors, older schools similar in size to Nelson that have more money have been able to refinish their old wood flooring.
Photography by Kate Levy