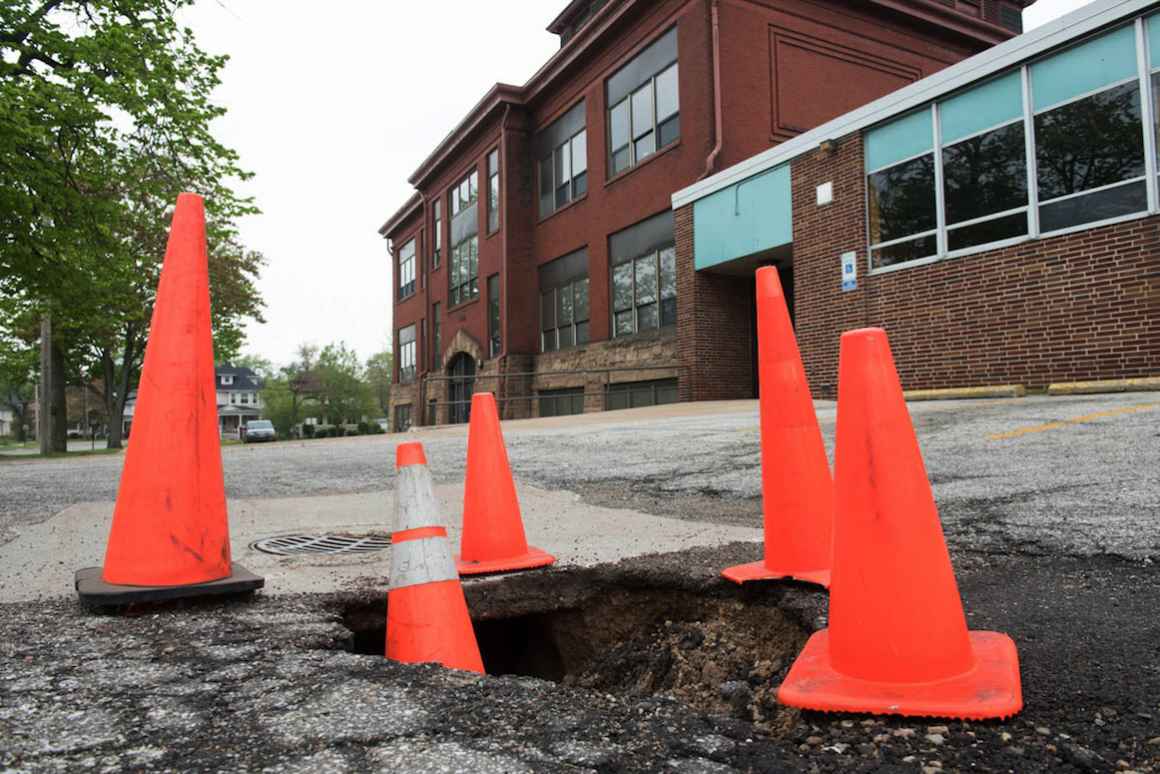 The J Building of Muskegon High School is one of several buildings on the high schools' 17.3-acre grounds. Although students have lots of space, the grounds are very costly to maintain compared to the revenue the school obtains with 1300 students. A sinkhole, such as this one is the school districts responsibility, and funding to repair the damage comes out of the district's general fund. The J Building was built in 1908.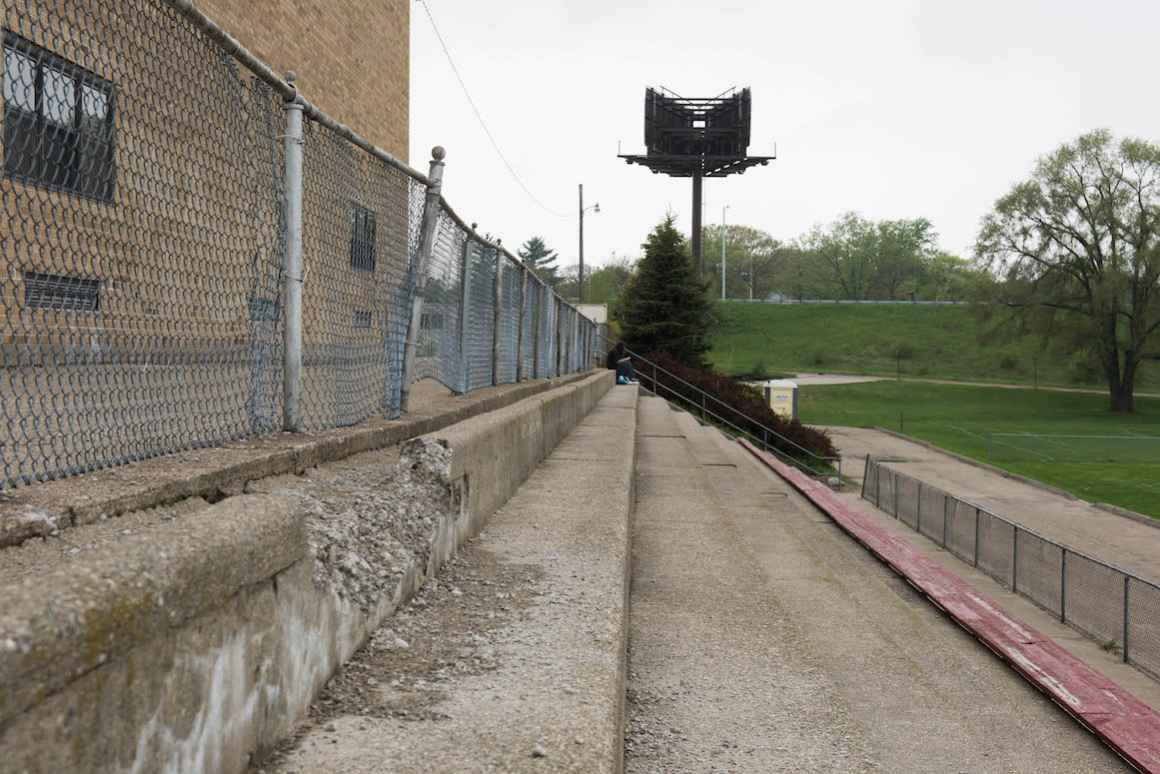 Bleachers at Nelson Elementary school are quickly crumbling and need to be replaced.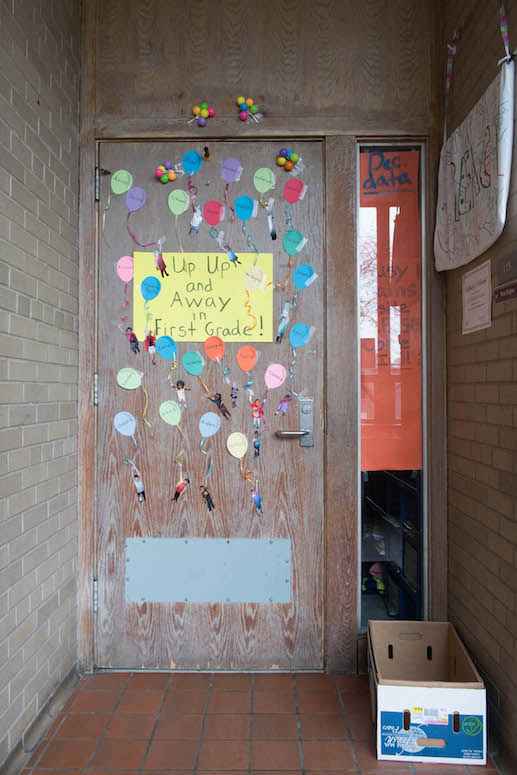 At Nelson Elementary School, decorations bearing children's names adorn old doors in need of refinishing.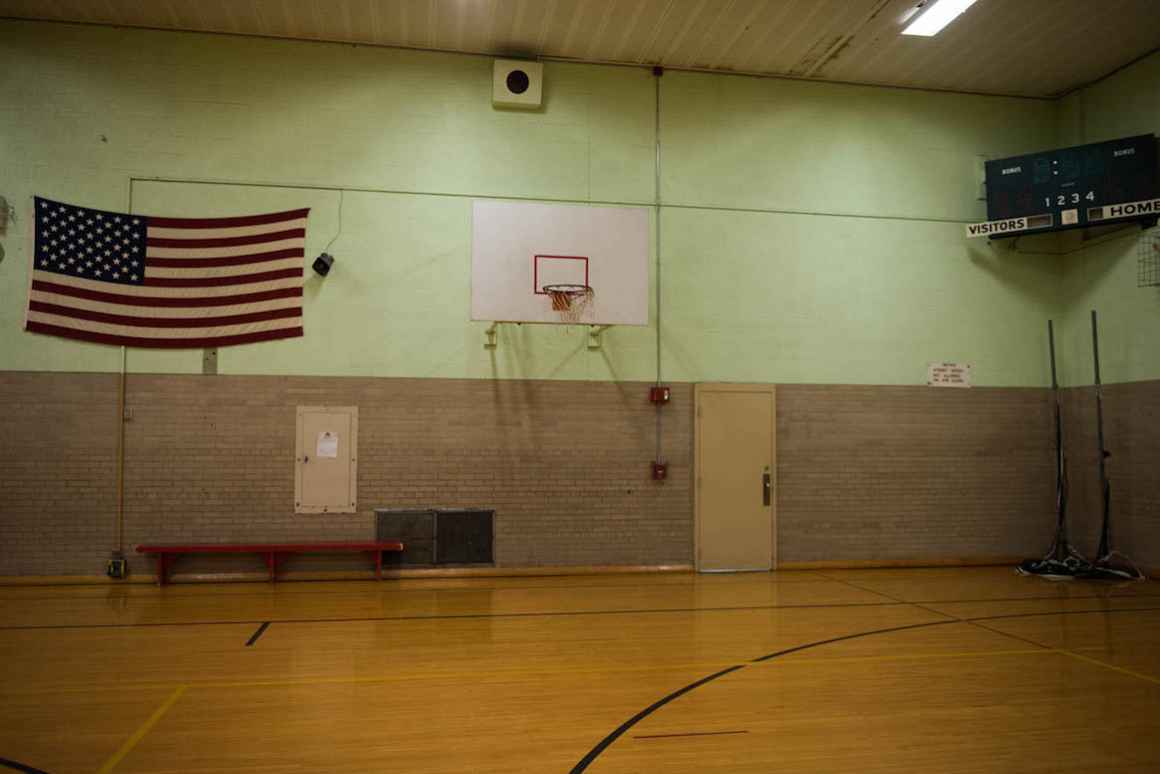 The gym at Nelson Elementary school features old basketball hoops that are not safeguarded from detaching from the wall if a child hangs from the rim.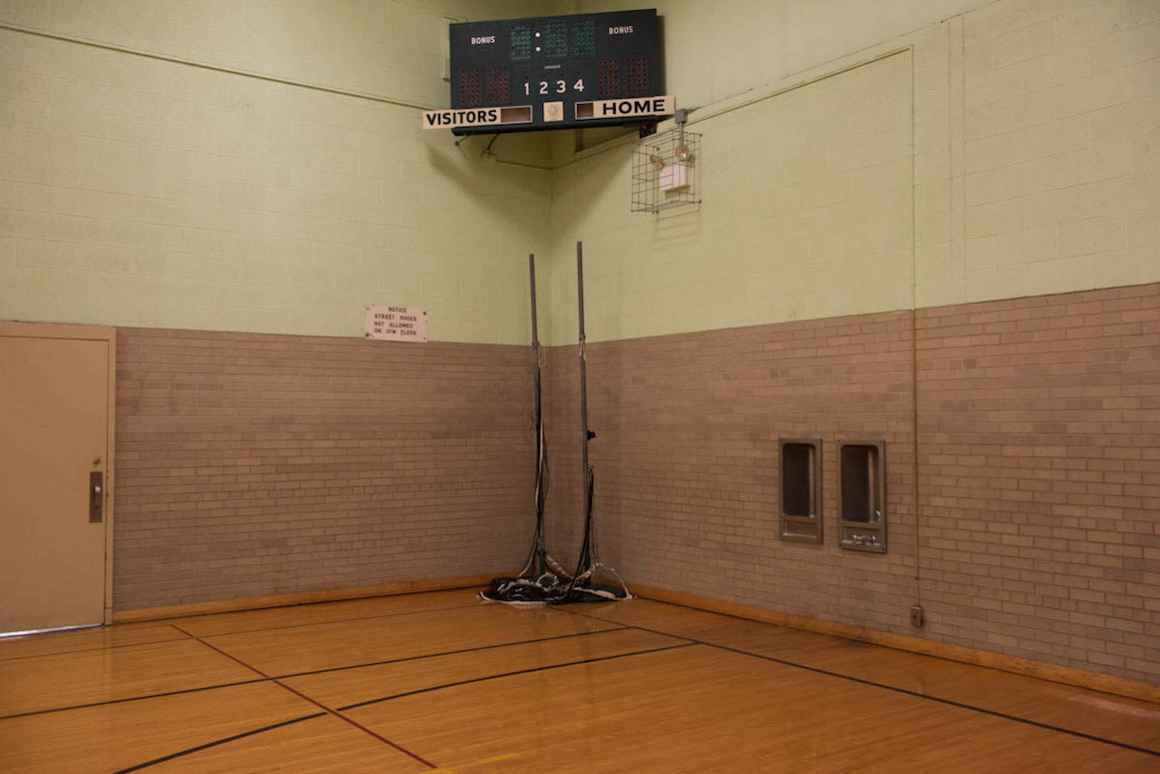 Antiquated equipment furnishes the gym of Nelson Elementary School.
Photography by Kate Levy