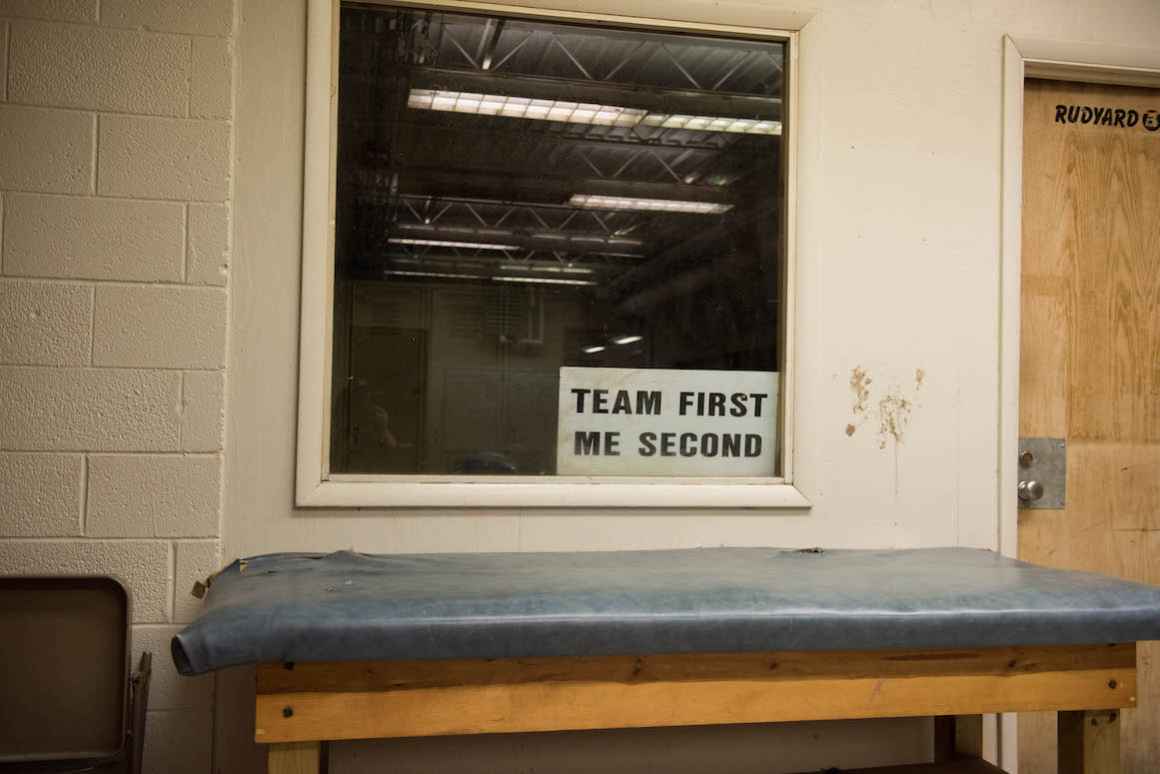 An old trainer's table sits against a wall in the time-worn Rudyard locker room.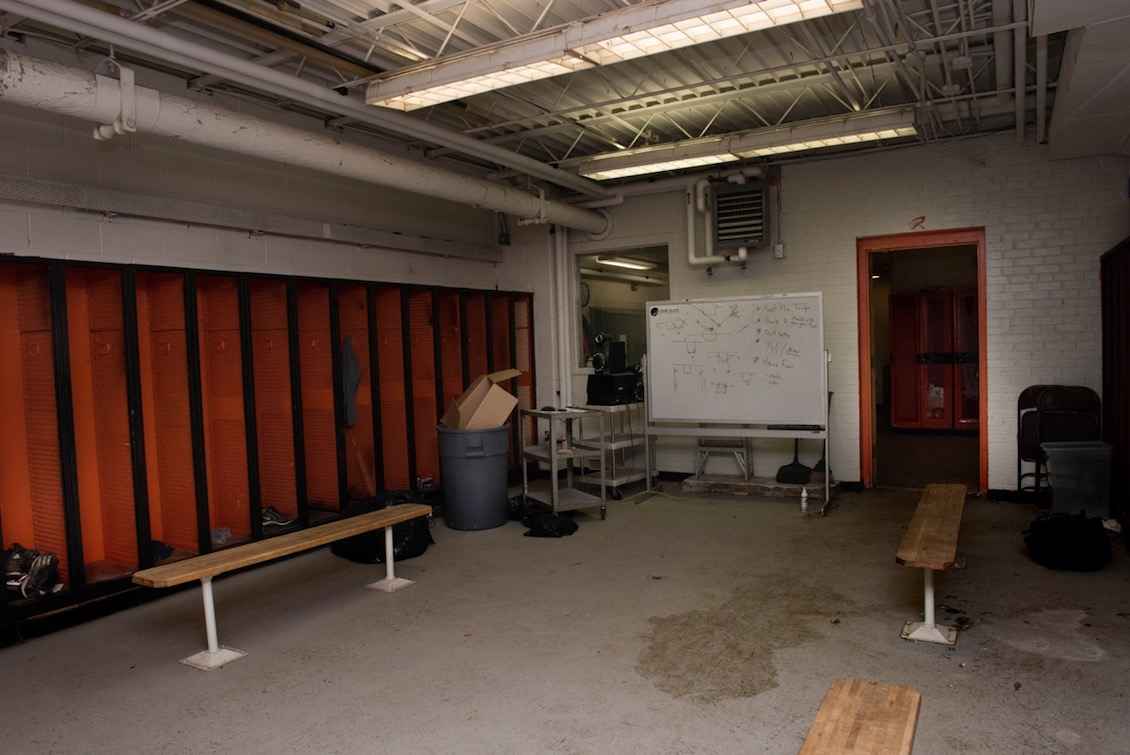 The high-school boys' locker room is in desperate need of renovation.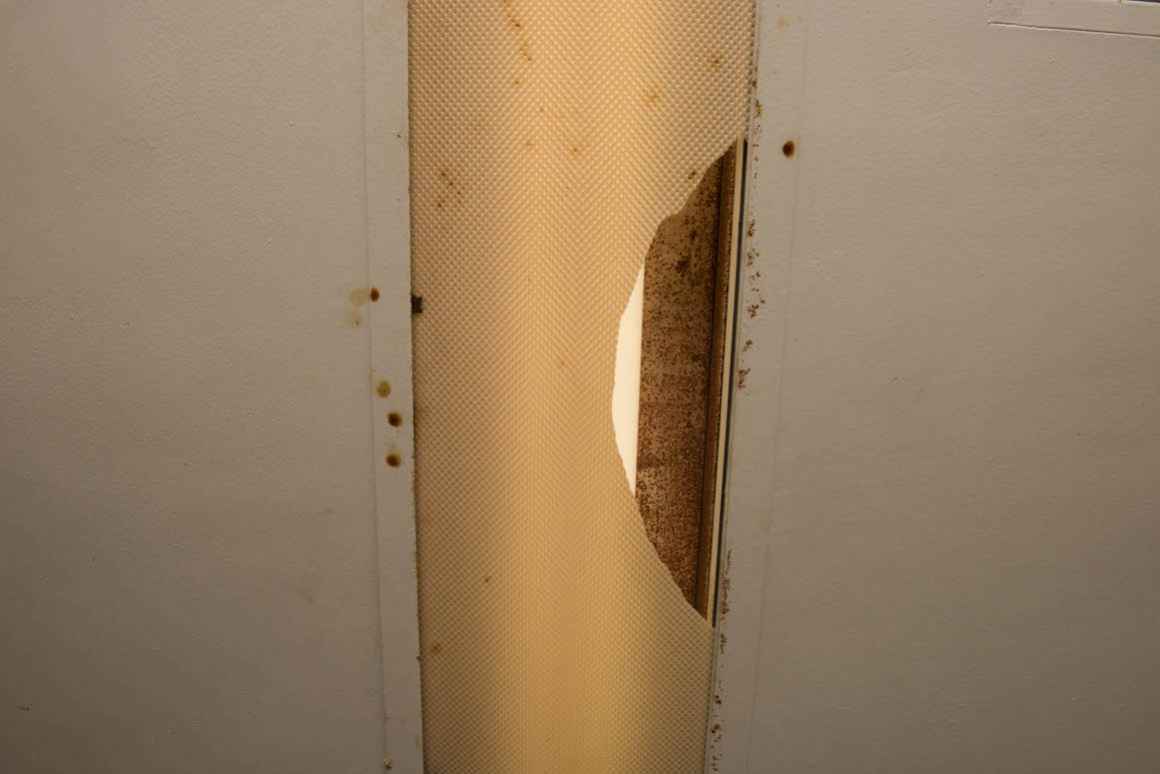 Many light fixtures in the boys' locker room are broken and have not been replaced since the 1960s.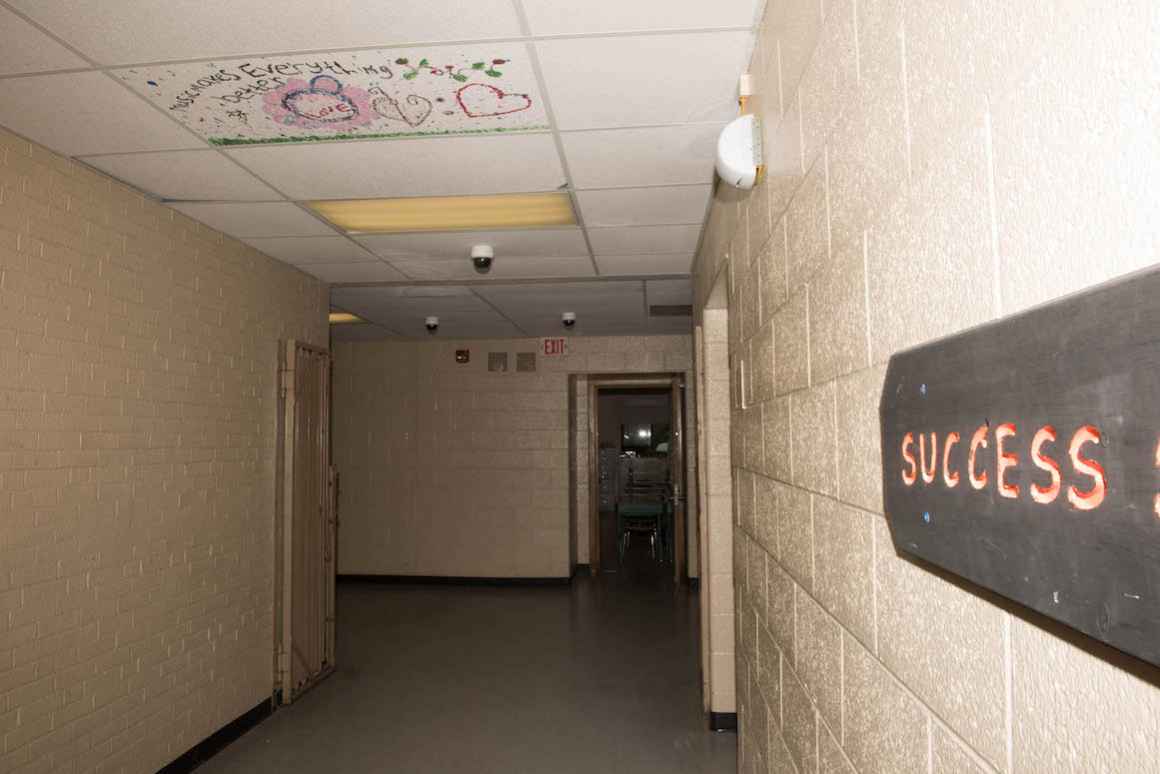 As an art activity, students paint the particle board on the ceiling to conceal the brown water stains left by the school's leaking roof.
Photography by Kate Levy