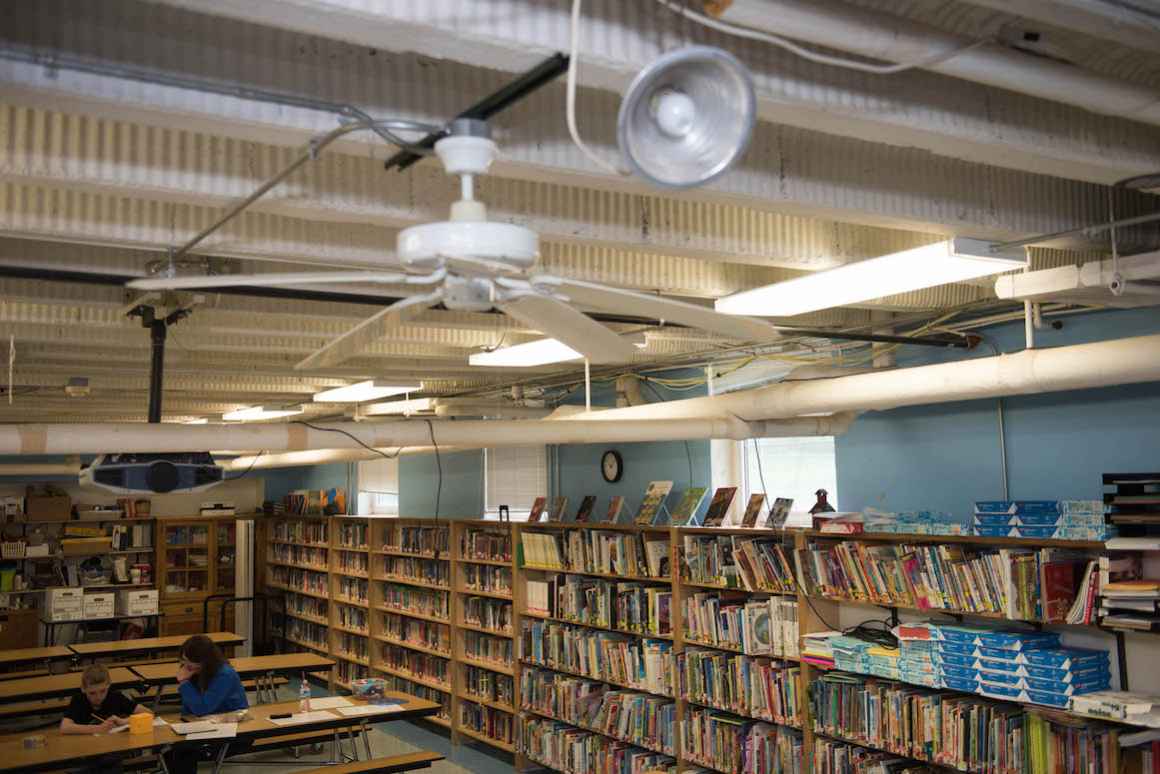 The Sodus cafeteria, auditorium, library and administrative office are all housed in the same room. Stage Lighting consists of clamp-lamps. Wiring runs wild across the room.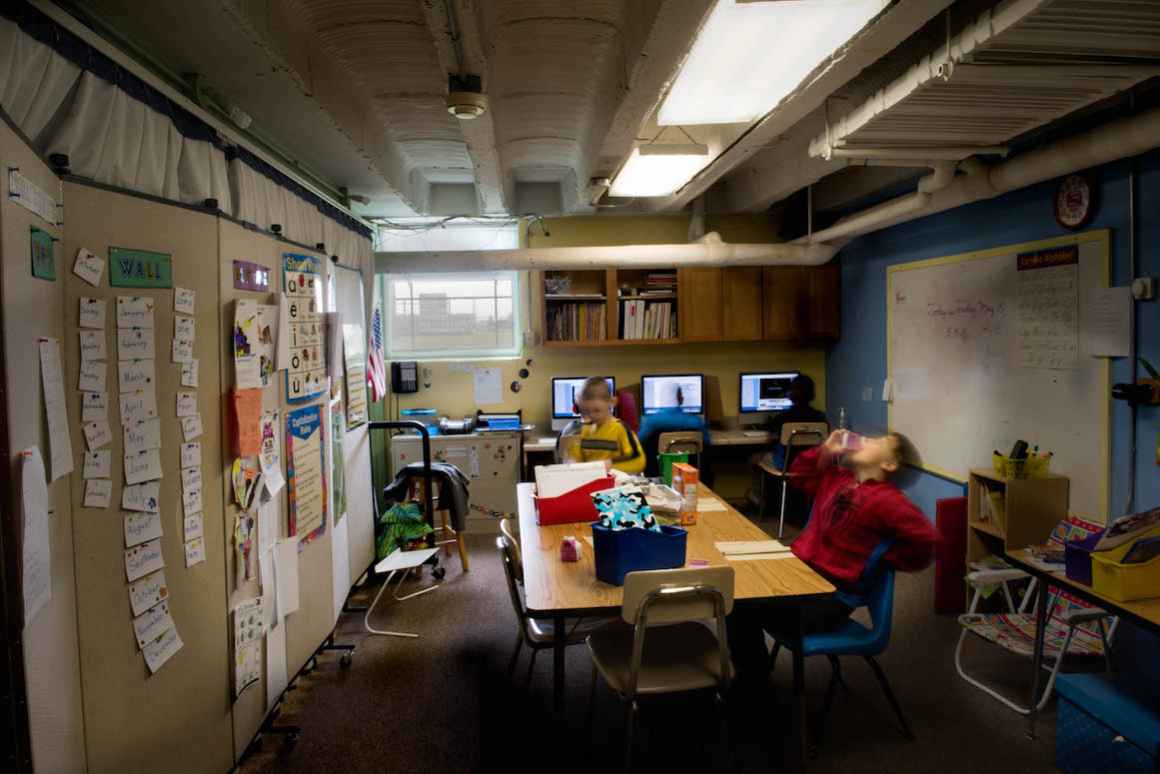 On stage, partitioned by a temporary wall, a classroom in Sodus hosts special-education students. The classroom must be dismantled and reassembled each time the school hosts a production.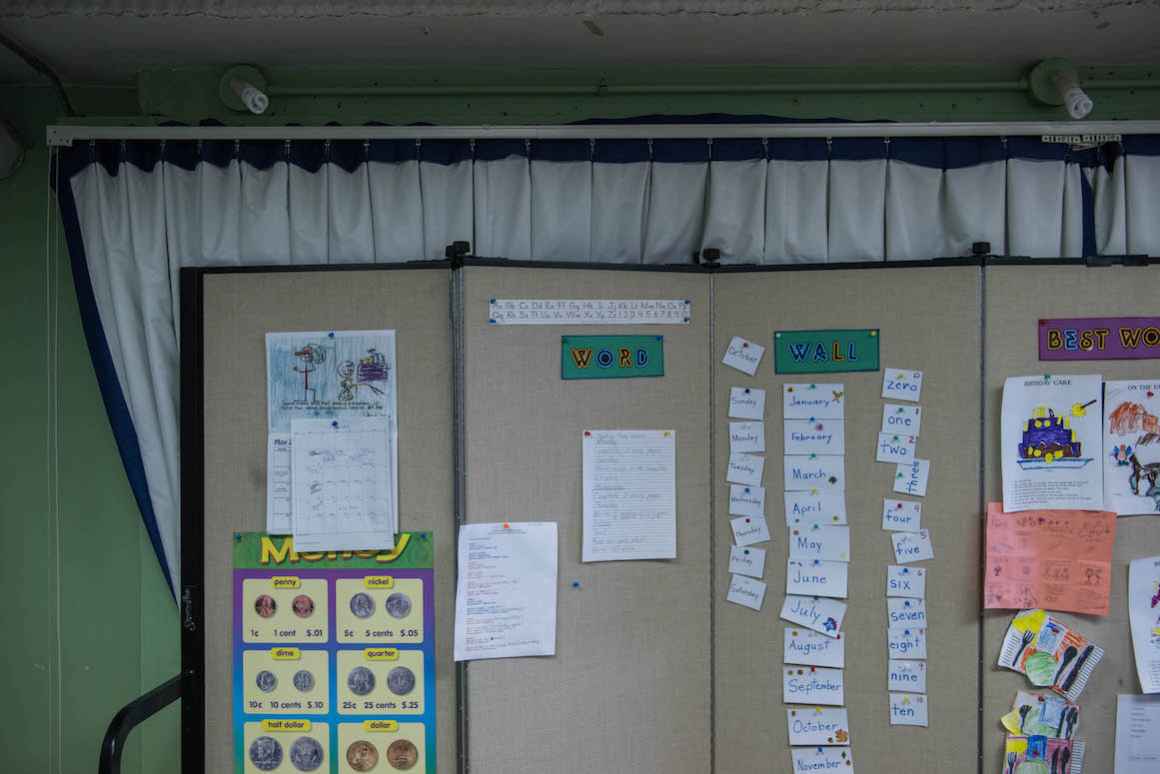 A teacher's "Word Wall," in the special-education classroom in the Sodus schoolhouse, sits on the stage unless there's a school production. The entire classroom must be disassembled when school productions take place.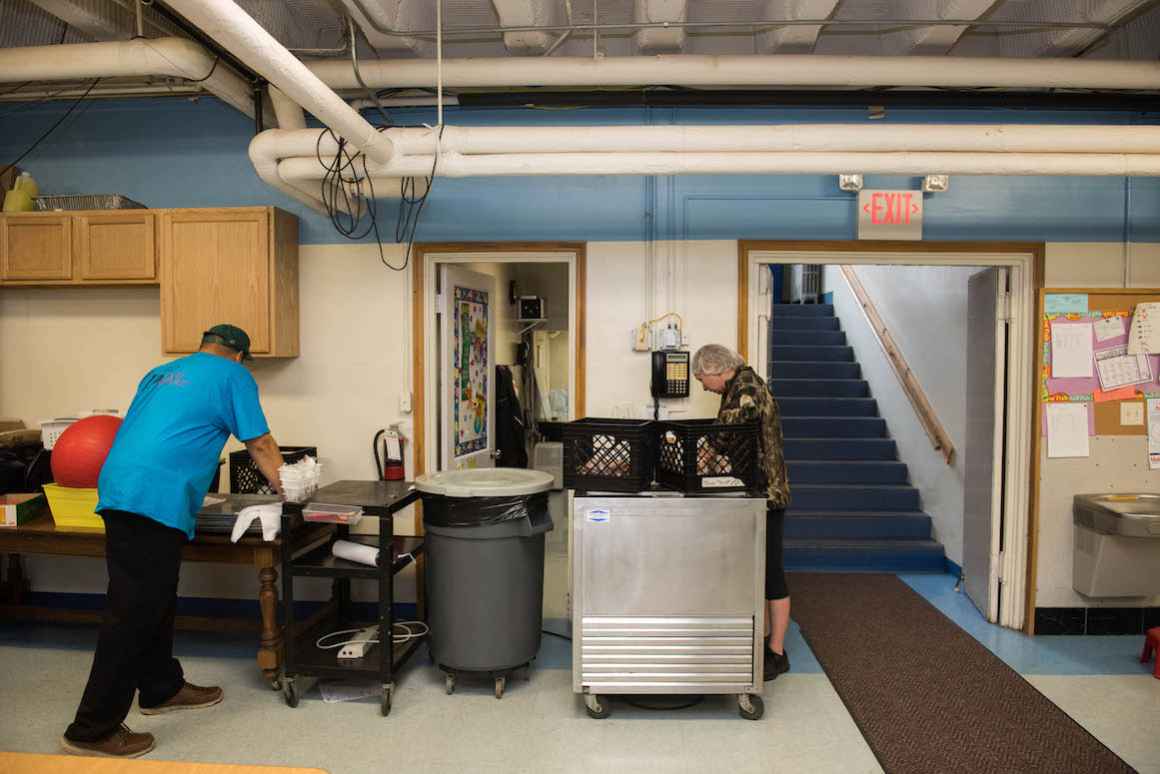 Because the school does not have a kitchen, a contractor must deliver food each day to students--nearly 70% of whom receive free or reduced lunch. The school's principal would like to construct a kitchen in a newly acquired building, but the cost of construction may be beyond the school's reach.
Photography by Kate Levy