Structural Flaws: Hamtramck Public Schools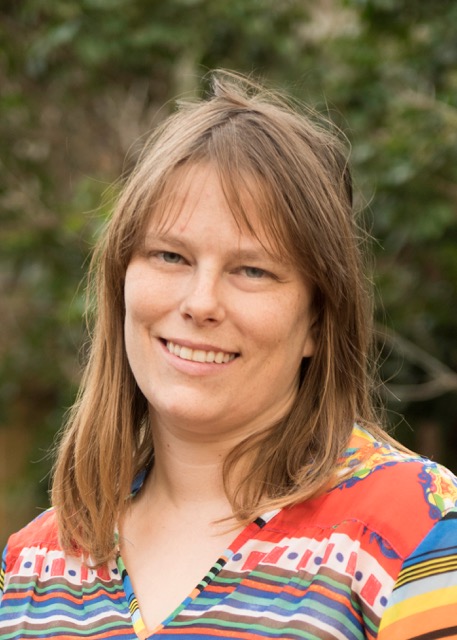 PHOTOGRAPHY BY
Kate Levy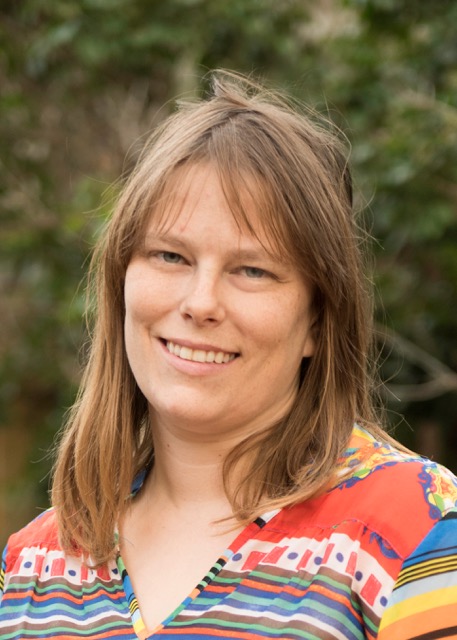 ESSAY BY
Kate Levy
Wednesday, October 21, 2015
A small district bordered on all sides by the City of Detroit, Hamtramck Public Schools have witnessed successes that often belie the district's conditions.
With an enrollment of 3,100 students, the district ranks 542 out of Michigan's 548 public-school districts in taxable value per pupil. However, Hamtramck High School ranked 120 out of 705 on the Mackinac Center's 2014 Context and Performance Database—an academic ranking system whose formula factors in the socioeconomic status of school communities. Meanwhile, the school also boasts several scholarship recipients and an award-winning student newspaper.
In many ways, the outcomes have exceeded the investment in the district.
Consider, for instance, that the district has never passed a bond. In 2014, Hamtramck voters agreed to pass a millage for a district "sinking fund"—a pool of money set aside for building maintenance—but the only time the district attempted to tax itself to fund a bond measure was in 1997. That year, voters overwhelmingly turned down a $33-million bond measure to construct new facilities.
Such austerity has led to cash crunches have left the district often scrambling to fix problems that are often hidden from the public. "The repairs we need to make are the ones you don't see," explains Wayne Satterfield, director of Buildings and Grounds for the Hamtramck Public Schools.
For example, he says, the district was forced to abruptly replace failing electrical transformers at one school building two years to avoid leaving students without power for months. "We had to spend $100,000 to correct that problem," recalls Satterfield.
While such six-figure expenses may not hamper school districts with more robust tax bases, in Hamtramck, $100,000 constitutes nearly 2/3 of the school's $170,000 maintenance budget.
But not all structural problems remain unseen. Water damage, for one, remains a constant and visible threat throughout the district. "Stopping water from coming into our buildings is our first priority," says Satterfield. "When we build a beautiful new lab, they can get damaged and then we will have to unnecessarily replace these labs."
At Dickinson East Elementary, rainwater trickling through the roof has wreaked havoc on the school's "Title I" room, a classroom paid for with money from the federal government to supplement learning of students with free and reduced lunch. The water is seeping through the electric blue paint on the wall, creeping towards the colorful posters that encourage the children to read. "I call that my Jackson Pollock," jokes Dickinson East teacher Rhonda Laschner, referencing the abstract artist whose works are evoked by the water-faded paint on the walls. "They fixed the leak once (in Laschner's four-year tenure at the school), but the water came back, and so did the Jackson Pollack." 
Many other problems persist as well in Hamtramck. Colleen Murphy, the principal of the enclave's Holbrook School, which serves grades K through 7, rattles off a veritable laundry list of challenges—and some of lengths to which the school community has to go to overcome them: "We cover holes in the walls with posters. Our lockers are falling out of the wall. Our ceilings are so high that we can't put in appropriate speakers in classrooms. The acoustics are bad and teachers have to yell all day so that students can hear them. We don't have the money to lower the ceilings. Teachers leave exhausted from yelling all day.
"The toilets are not the appropriate size. We can't put mirrors in the bathroom for our middle-school aged girls to adjust their head scarves, because the walls are plaster, and the mirrors won't stick. We have no art room, so the teacher rotates between classrooms. But because we have no elevator, we can't take a kiln upstairs. Nor do we have storage space—so students are prevented from taking classes like ceramics."
Another teacher chimes in, "Did you see the floor that the sixth grade teacher almost broke her ankle on twice today? The tiles are coming up. They put new tiles down, but they pop up after a while."
Still another instructor pipes up, describing her room in the winter time as "so hot you could fry an egg" on the radiator. "Stuff starts to fall off the wall," she says. "In the middle of winter, its 15 below, and I have all my windows open. Then, they shut off the heat and I need a space heater. We dress in layers and never know what to expect."
Murphy, the principal of Holbrook, echoes this experience. "It's freezing in some rooms, but it's not because the boiler doesn't work. It's because the windows are so old, that we have to put cardboard on them in the winter time. And then some windows don't open, and it gets too hot. Some don't close and we have to screw them shut."
Jim Korzawa, a heating/cooling specialist who supervises boiler operation within the district, points out that cuts have reduced the number of heating technicians in the district from 10 to six in recent years.
Yet through all of these challenges, teachers, staff and parents in Hamtramck make the most of meager resources, working hard to construct a welcoming and affirming learning environment. Posters preaching positive messages adorn many of the time-worn walls. Stuffed animals sit in assorted corners and on shelves. Colorful curtains billow around windows.
Meanwhile, the district got a boost after a passionate 2014 campaign convinced Hamtramck residents to pass—by a mere 22 votes—a millage to contribute to a sinking fund. The school district now has $600,000 a year to put towards building renovations like roof repair (though Michigan Law prohibits districts from using sinking funds to pay for "heating related" equipment expenditures such as radiator repair).
"The passage of the sinking fund has helped," says Satterfield. "But we still have $1.5 million in just roof replacement (costs). So you are talking about $6 million over 10 years. We could eat that up in no time. We had the option to bond out a portion of our sinking fund, and pay for more things up front, but we need to put every penny into the buildings, not into interest costs."
And despite the success of the sinking fund campaign, when a non-homestead tax went up for renewal in February 2015, the measure failed by a significant margin.
Further complicating matters is the ongoing tug-of-war over students that has pitted the district against a growing number of charters as well as open public-school districts such as Detroit's. 
The state's capex funding formula only increases the burden of that competition. The failure of the non-homestead renewal means that the district will lose $1.88 million a year from its general fund until this tax is renewed. This amounts to half of the district general fund's operations and maintenance budget, which covers everything from heating to pest control.
To make matters worse, nobody seems sure when—or even whether—more help will be on the way.
Korzawa, the district's head heating and ventilation technician, recalls when one political leader came out several years back to survey the conditions in Hamtramck: "A senator met us at the high school, and looked at all the old electrical panels. He patted us on the back and said, 'Don't give up. We'll try to find you some funding.'
"We never heard from him again—and that was 12 years ago."
Click here to go to the main photo essay page
Click here to read about Beecher
Click here to read about Muskegon
Click here to read about Rudyard
Click here to read about Sodus
Related Issues