Keeping abortion legal in Michigan with the passage of Proposal 3 was an incredible victory we could not have achieved without supporters like you. But our work is far from over. 
We must undo decades of damage done by politicians who passed state laws– still being enforced today – that push abortion out of reach for many people across Michigan. These laws target abortion providers and make it very hard to open new clinics. In Michigan, only about 30 facilities provide abortion care across the state. Some 87% of Michigan counties have no clinics that provide abortions.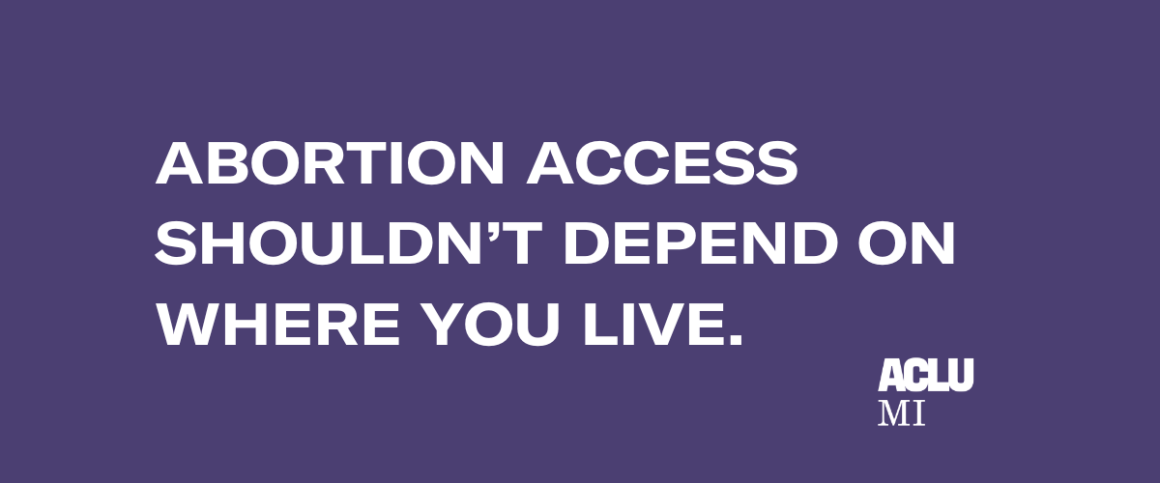 One appalling result of extreme laws: there are only two clinics providing abortion care north of Saginaw and they can only provide medication abortion. This is very troubling because abortion medication can only be used in the first 10 weeks of pregnancy, forcing many patients who live in Northern Michigan and the UP to travel for hours to seek other abortion services. 
What makes matters worse is that abortion medication is under threat by opponents who will stop at nothing until abortion is banned everywhere. Now, they are attacking our ability to access Mifepristone, a safe and effective form of medication abortion that is used for more than half of abortions performed nationwide. If they succeed, more surgical abortions would be necessary. But Michigan does not have enough of these clinics to meet the need precisely because of state laws that intentionally make it costly for surgical clinics to exist – hence why there are none north of Saginaw. 
JOIN US IN THE FIGHT - SIGN UP TO VOLUNTEER
We must repeal state laws that put reproductive healthcare out of reach for many Michiganders. These draconian laws make abortion care even harder to get for patients who already face the most obstacles to care, including people living in rural communities, Black, Indigenous and other people of color, people trying to make ends meet, LGBTQ+ people, young people, immigrants, people with disabilities, and those living at the intersection of those identities. 
Everyone deserves the right to access safe, affordable healthcare, regardless of who they are, where they live, or how much money they make. Join us in the fight to repeal these harmful laws.