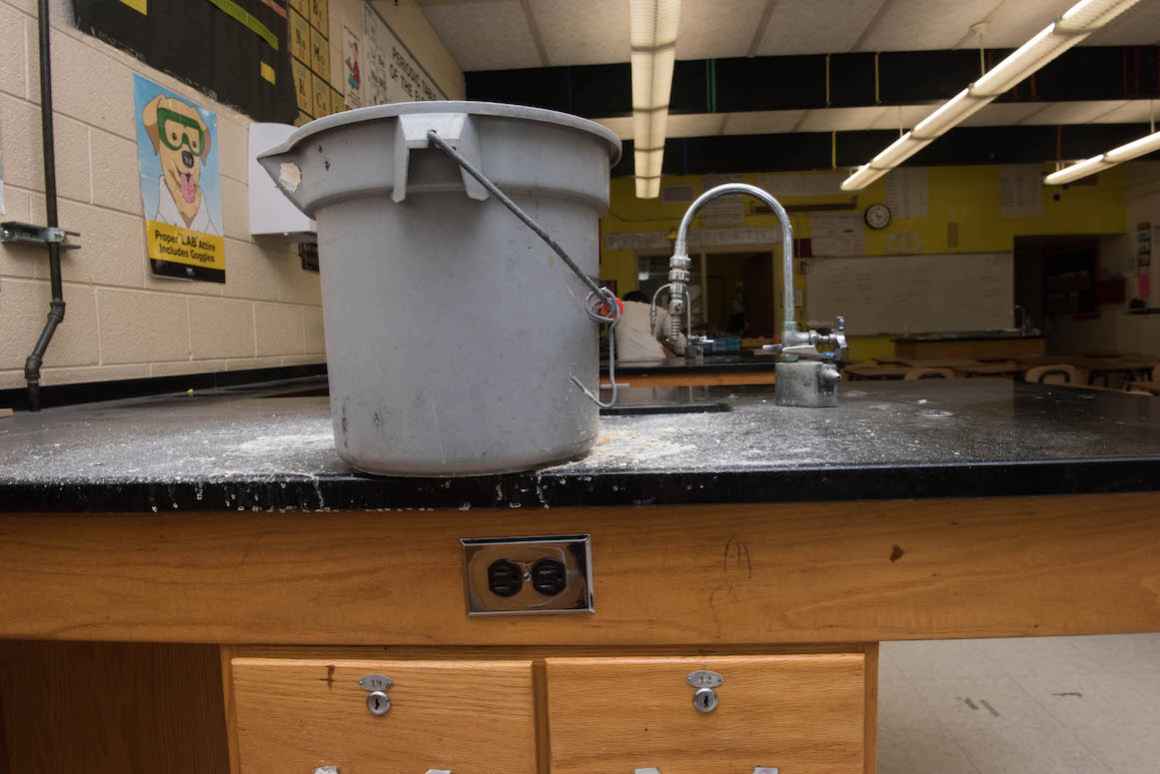 In the high-school chemistry lab at Rudyard, a roof leak has rendered one of the lab stations unusable.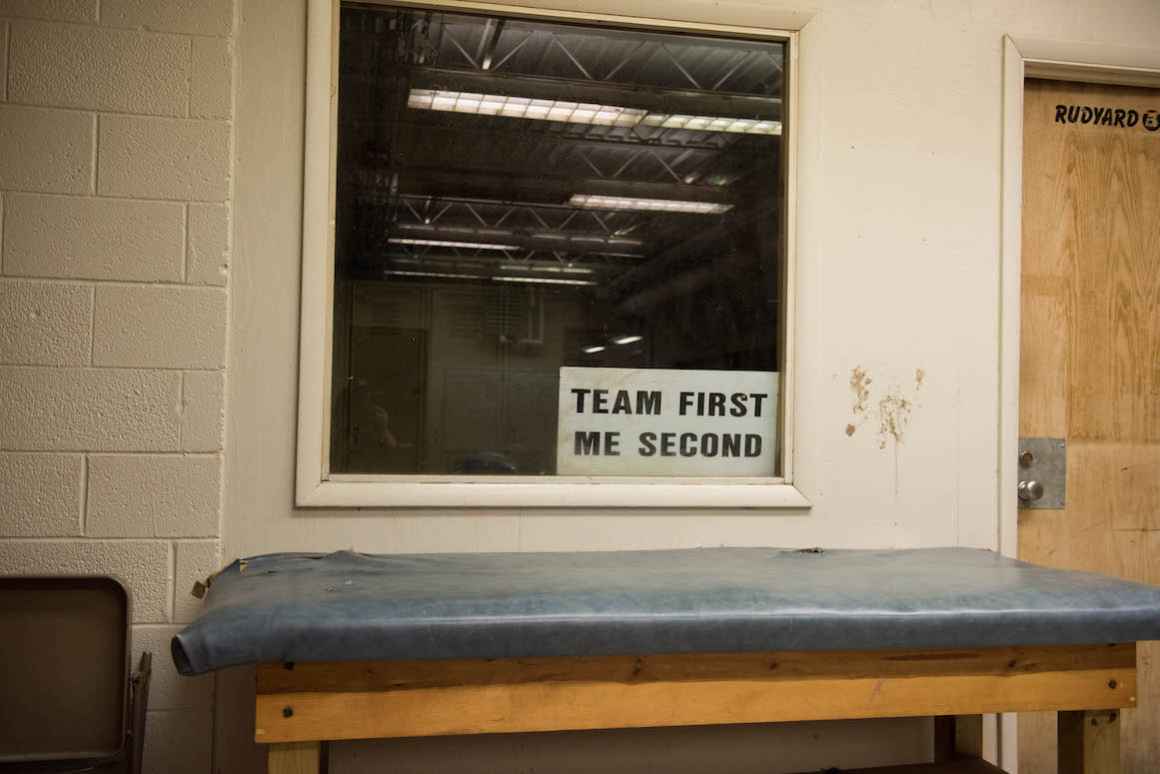 An aging trainer's table sits near the high-school boys' locker room inside the Rudyard school. The entire locker area is in desperate need of renovation.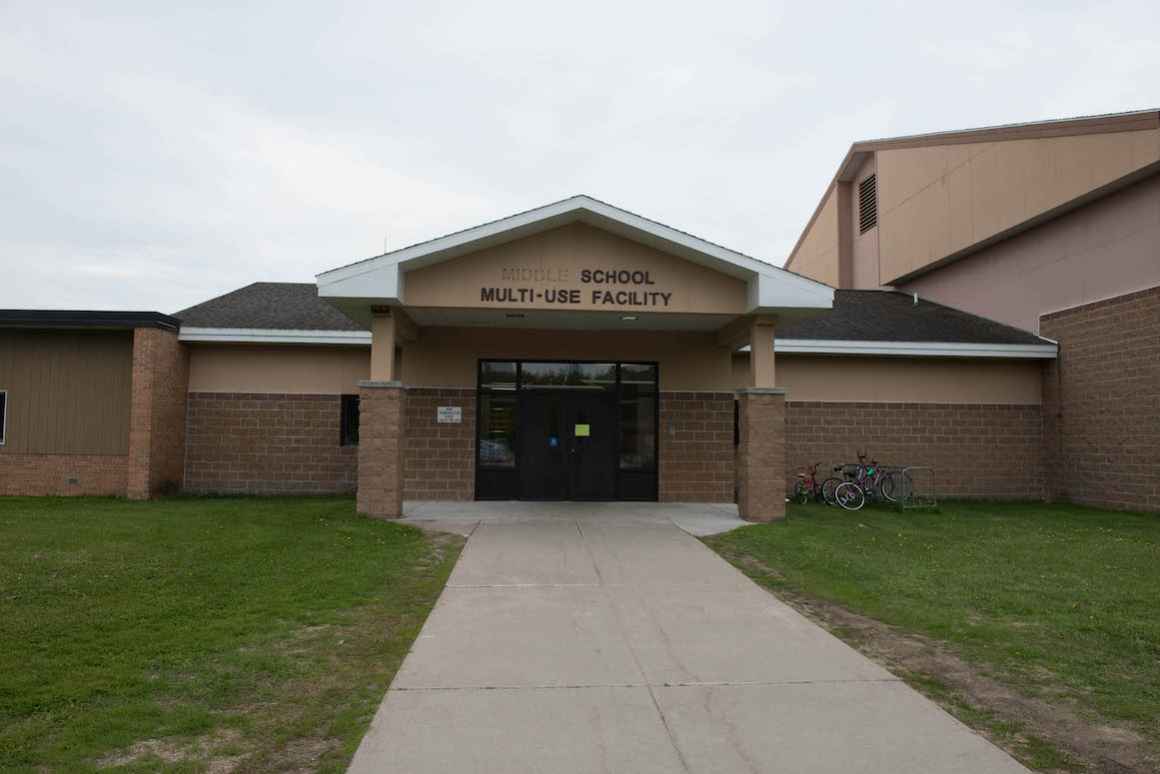 Damaged signage welcomes arrivals to the single K-12 building in Rudyard where the more than 800 students are educated. The building also houses the district's administrative offices.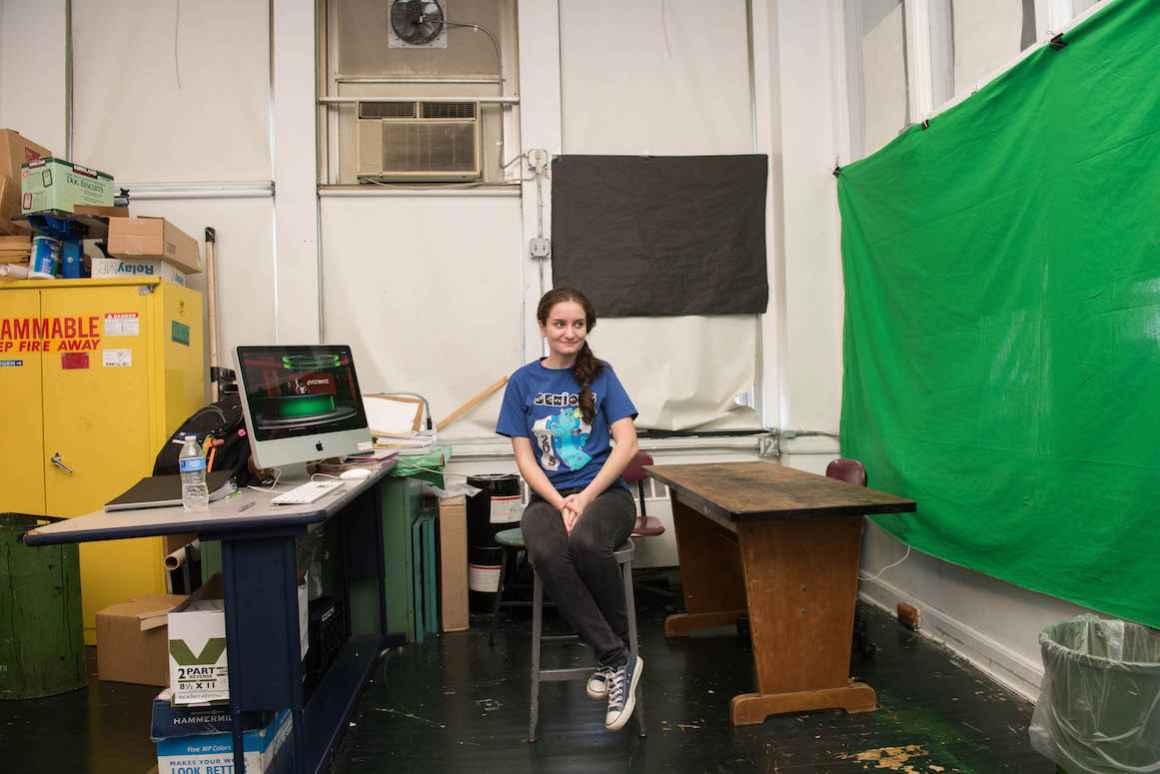 Elsa Nilay, a senior at Hamtramck High School, helps direct the school's daily news programming. A makeshift green screen stretches across a wall to her left.
Photography by Kate Levy