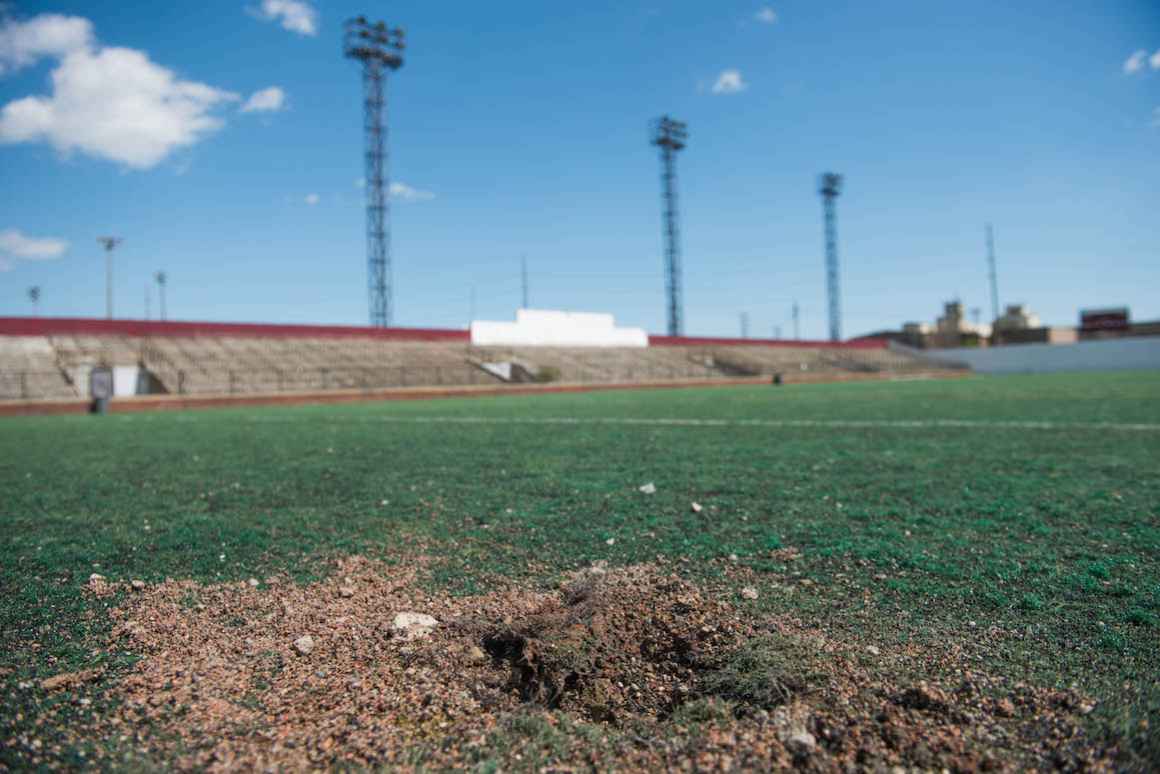 Holes and ripped seams pock the playing field shared by schools in the Hamtramck Public Schools district.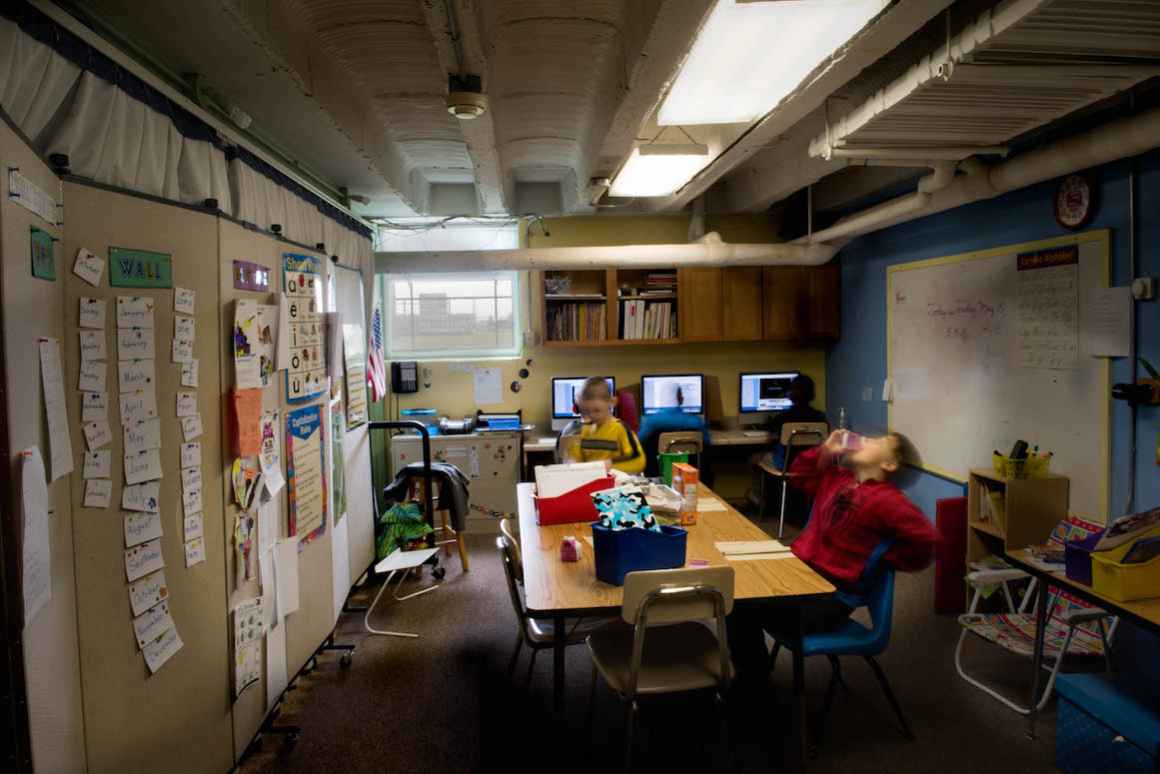 Special-education students in Sodus Township District #5 learn behind a temporary partition that demarcates a small classroom set up on a stage at the school. The classroom must be dismantled and reassembled each time the school uses the stage for a production.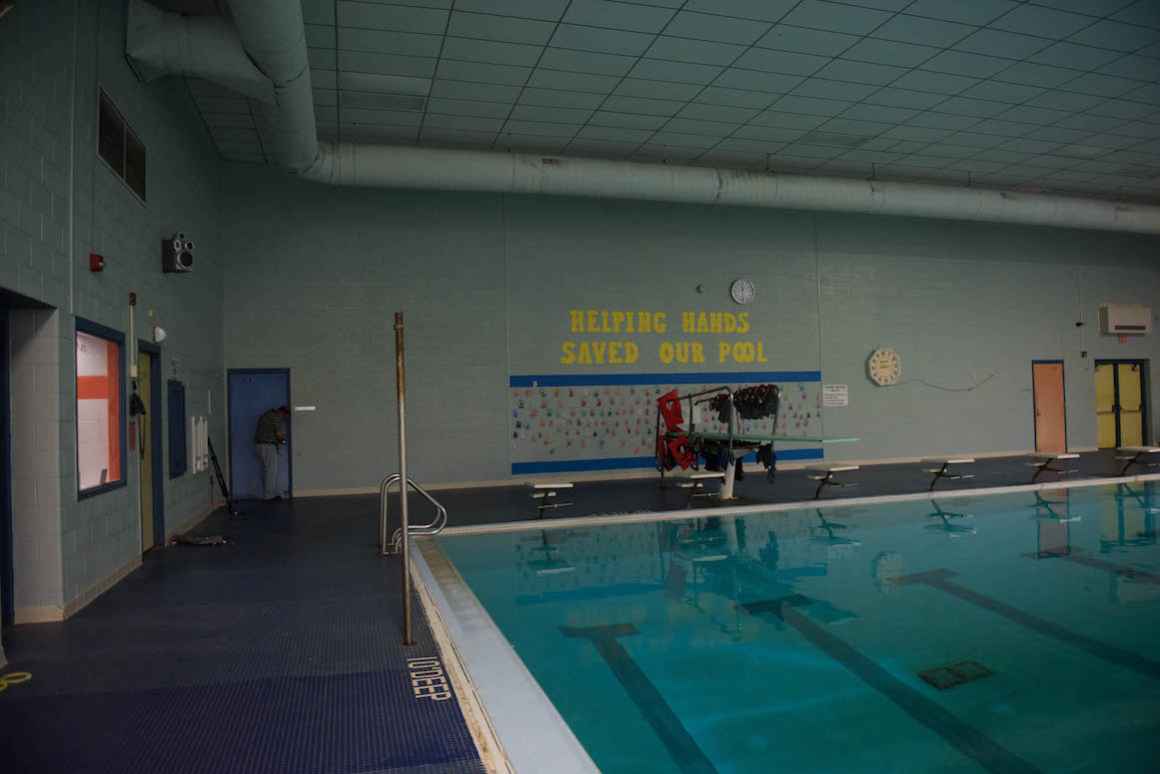 Rudyard Area Schools' swimming pool.
Contrasting photos show the differences between the swimming pools at Birmingham Groves High School (left) and Rudyard.
Photography by Kate Levy