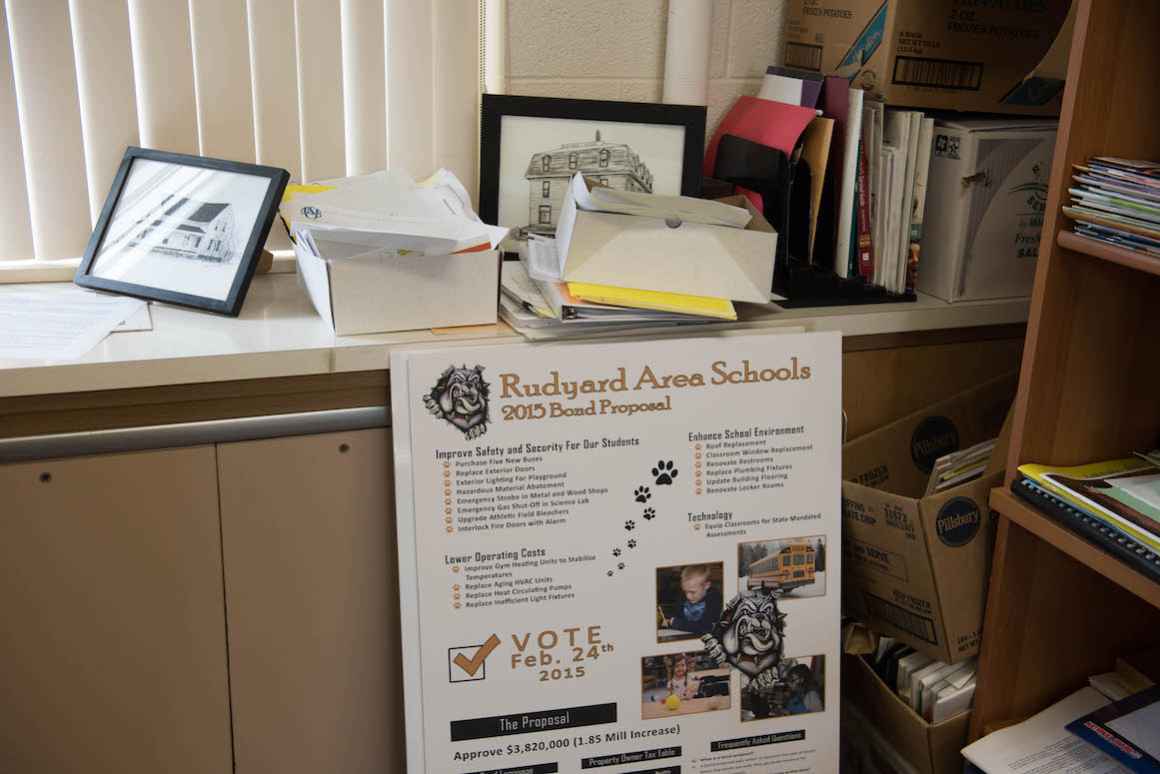 Rudyard Area Schools twice attempted to pass a bond in the last two years. Both attempts failed, the first by 15 votes. "We have to pass the bond," stresses superintendent Mark Pavloski.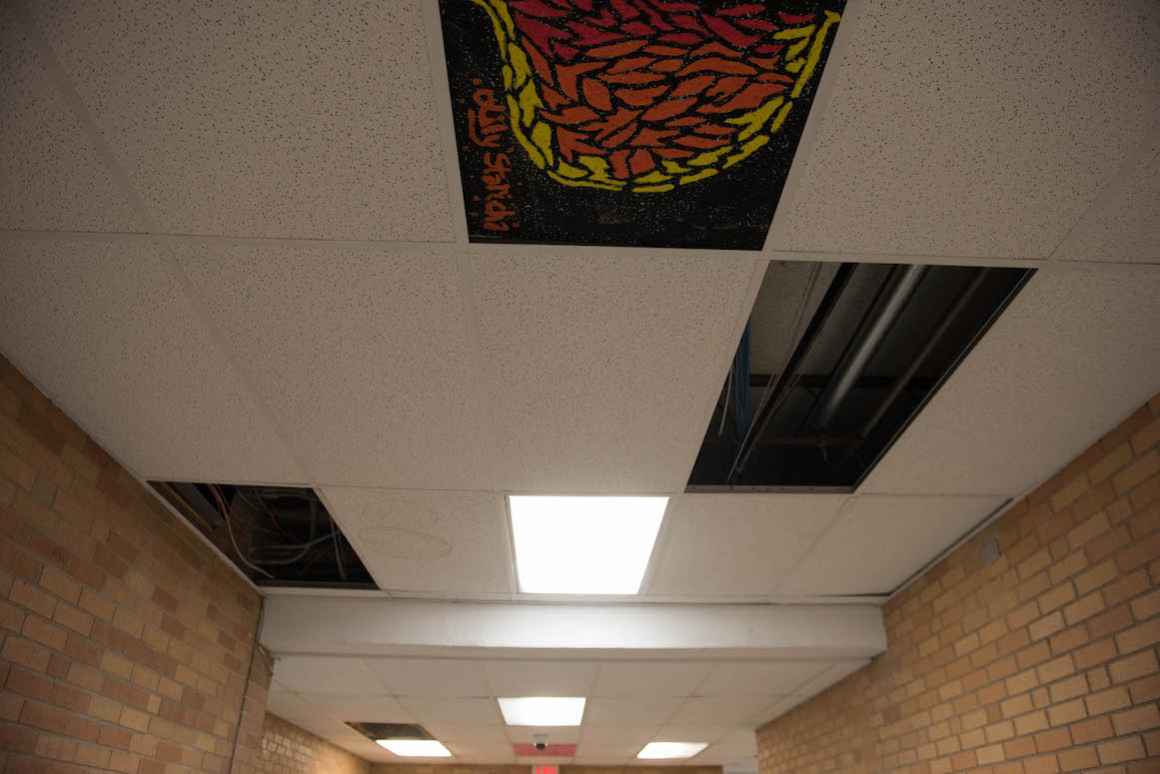 As an art activity, students paint the particle board on the ceiling to conceal the brown water stains left by the school's leaking roof.
The high-school chemistry teacher, who doubles as the Rudyard basketball coach, says he's forced to keep basketballs in a closet in the chemistry classroom because of a lack of storage space.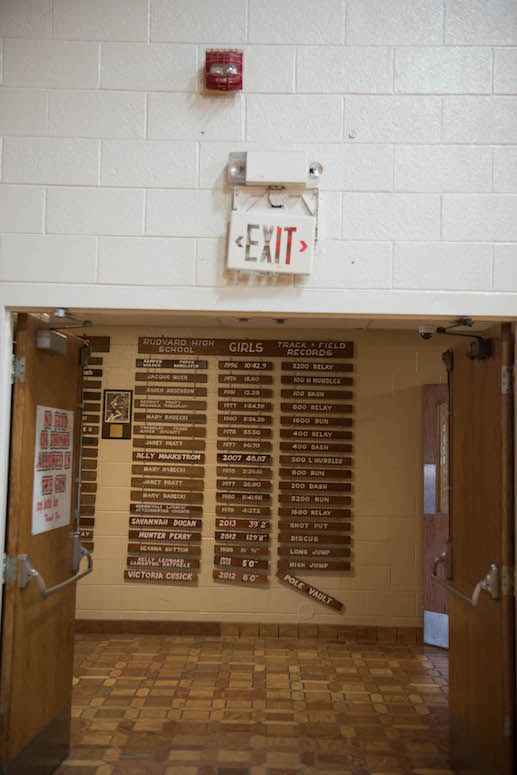 In 1999, the district was able to remodel the lunch room and part of the gym. A modest sports "Wall of Fame" decorates the hallway leading to the cafeteria.
Photography by Kate Levy