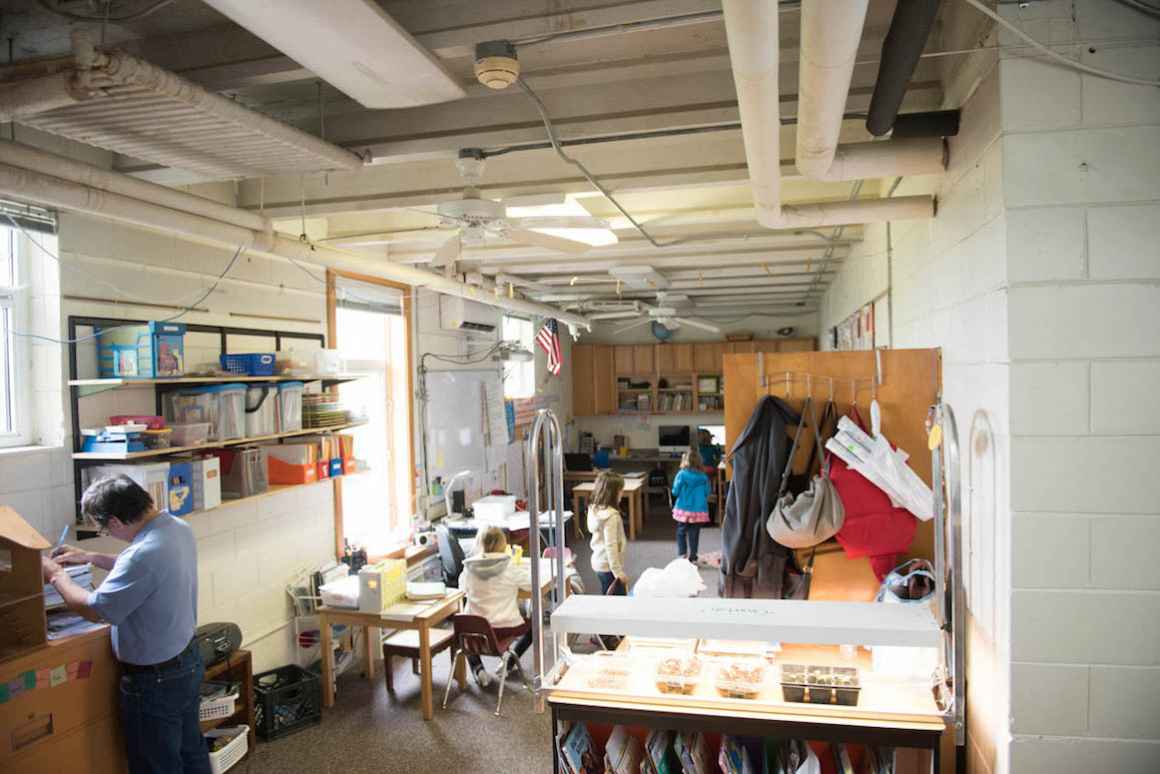 Students at Sodus, aka the River School, study in the space that was transformed from a kitchen to a classroom.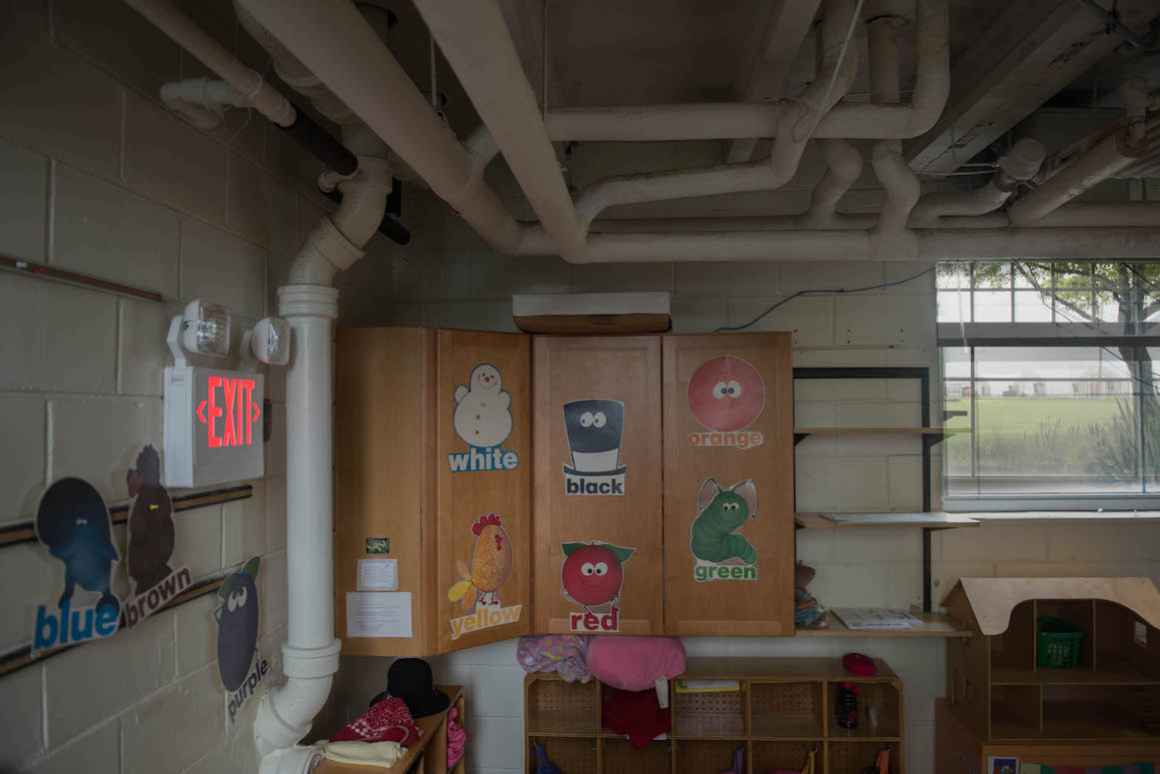 Old infrastructure and plaster walls mean that the Sodus district cannot disguise pipes and wires inside of its walls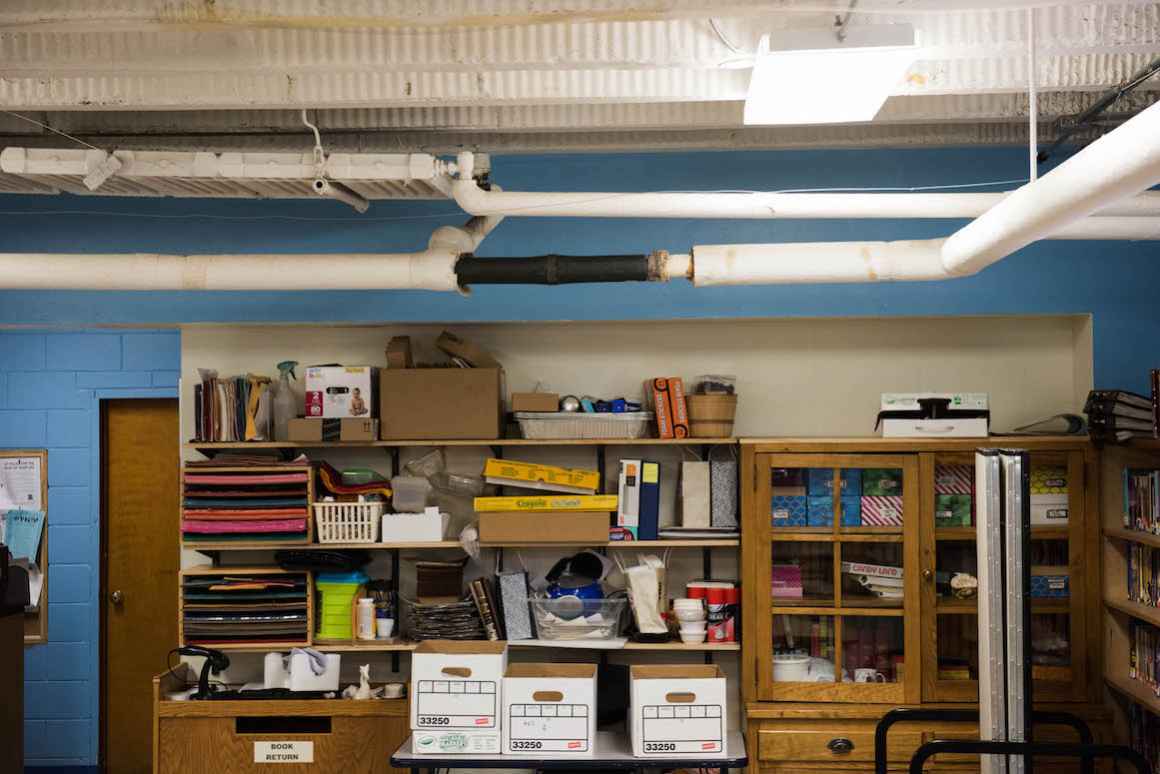 During the 2013-2014, the district endured a flood. All of the school's bookcases were rebuilt, this time with blocks elevating them six inches above the floor.
Photography by Kate Levy
Click here to read about Beecher schools

Click here to read about Hamtramck schools

Click here to read about Muskegon schools
Click here to read about Rudyard schools
Click here to read about Sodus schools